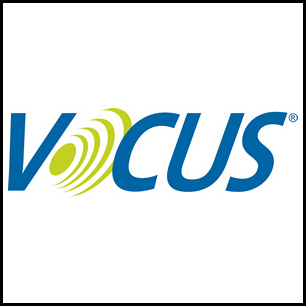 We're impressed with Vocus' Spring '07. The new features simplify the tasks and take away another layer of work, saving us time
Lanham, MD (Vocus) April 11, 2007
Vocus, Inc., (NASDAQ: VOCS) a leading provider of on-demand software for public relations management, today announced the launch of Vocus Spring '07, the latest version of its award-winning public relations management software. Vocus Spring '07 marks the 10th generation of Vocus' PR management software that is fundamentally changing the way organizations of all sizes communicate with both the media and the public.
"Rapid and continuous innovation has helped make Vocus the fastest growing public software company serving the PR marketplace," said Rick Rudman, CEO and Chairman of Vocus. "Spring '07 confirms our leadership by using the latest technology to simplify virtually every aspect of PR management and address the unique and changing needs of the public relations marketplace,"
The result of countless hours of research and collaboration with customers, Spring '07 is the most feature-rich and easy-to-use version of Vocus yet and promises to help PR professionals save time, reach new audiences, stay on top of their news and better demonstrate the impact PR is having on their organization. Highlights include:
Extreme ease-of-use and personalization deliver information more quickly -- Built using AJAX, Spring '07 delivers a new look and feel and incorporates simple search technology that together allow users to get to information they want with fewer clicks. Spring '07 also provides unprecedented opportunities to customize Vocus -- even down to the individual user level. This advanced ease-of-use and personalization translates to greater productivity for Vocus users.
More powerful analytics measure and analyze results in real-time -- More than 40 new charts and graphs allow users to quickly gain real insight into their news, their competition and the industry. Users of Spring '07 can analyze the growing impact of blogs on their organization's reputation and easily compare it with more traditional media sources such as print, broadcast and online. Spring '07 also enables users to link financial indicators, such as stock price, with company news to monitor the relationship between their public relations and key financial indicators.
Centralized distribution helps organizations increase news coverage -- Vocus Spring '07 allows users to centrally manage and monitor all their communications from a single location, including emails, faxes, PRWeb online distribution and traditional wire services. The new distribution capabilities enable customers to get their press release and other information out more quickly to key audiences, journalists, customers, bloggers, etc. while making it easy to track who is reading their news and who is requesting more information.
Enhanced media database helps build better relationships with journalists and bloggers -- Spring '07 gives Vocus users in-depth profiles of top bloggers to enable them to identify and engage with the most influential people in the blogosphere. In addition, this new release features industry-exclusive Rich Media Profiles. Going beyond journalist profiles and contact information, Rich Media Profiles include preferred contact methods, schedules, recent headlines and even podcast interviews of journalists to ensure PR professionals have all the information needed to build and maintain relationships with the media.
Blog monitoring keeps organizations ahead of online buzz-With Spring '07, Vocus now adds enhanced blog monitoring. Along with numerous new charts to analyze blogs and profiles of top bloggers, Spring '07 provides customers with all the information they need to leverage the growing influence of consumer generated media.
"We're impressed with Vocus' Spring '07. The new features simplify the tasks and take away another layer of work, saving us time," said Christine Nyirjesy Bragale, ABC, Director, Media Relations, Goodwill Industries International. "It's clear the Vocus developers listen to their users when enhancing the software."
With Vocus' on-demand model, customers will seamlessly be transitioned to Spring '07 with no software to download or IT-involvement required. Dozens of Vocus customers are already using Spring '07 and all customers are scheduled for their free upgrade over the next several weeks.
About Vocus, Inc. (http://www.vocus.com)
Vocus, Inc. (NASDAQ: VOCS) is a leading provider of on-demand software for public relations management. Our web-based software suite helps organizations of all sizes to fundamentally change the way they communicate with both the media and the public, optimizing their public relations and increasing their ability to measure its impact. Our on-demand software addresses the critical functions of public relations including media relations, news distribution and news monitoring. We deliver our solutions over the Internet using a secure, scalable application and system architecture, which allows our customers to eliminate expensive up-front hardware and software costs and to quickly deploy and adopt our on-demand software. Vocus is used by over 1,700 organizations worldwide and is available in five languages. Vocus is based in Lanham, MD with offices in North America, Europe, and Asia. For more information please visit http://www.vocus.com or call 800.345.5572.
This release contains "forward-looking" statements that are made pursuant to the Safe Harbor provisions of the Private Securities Litigation Reform Act of 1995. Statements that are predictive in nature, that depend upon or refer to future events or conditions, or that include words such as "may," "will," "expects," "projects," "anticipates," "estimates," "believes," "intends," "plans," "should," "seeks," and similar expressions. Forward-looking statements involve known and unknown risks and uncertainties that may cause actual future results to differ materially from those projected or contemplated in the forward-looking statements. Forward-looking statements may be significantly impacted by certain risks and uncertainties described in Vocus' filings with the Securities and Exchange Commission.
# # #