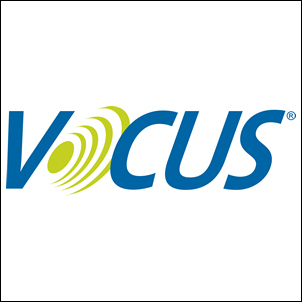 Lanham, MD (PRWEB) January 17, 2007
Vocus, Inc. (NASDAQ: VOCS), a leading provider of on-demand software for corporate communications and public relations, announced today that it will issue its earnings release for the fourth quarter and full year 2006 on Monday, February 5, 2007 at 2:00 p.m. ET. Vocus will also host a conference call at 2:30 p.m. ET to discuss the company's financial results.
Investors are invited to listen to a live audio web cast of the conference call on the Company's investor relations website at http://onlinepressroom.net/vocus/ir/webcast/. A replay of the web cast will be available approximately one hour after the conclusion of the call and will remain available for 30 calendar days. An audio replay of the conference call will also be available approximately two hours after the conclusion of the call. The audio replay will be available until February 12, 2007 at 11:59 p.m. ET and can be accessed by dialing (800) 642-1687 or (706) 645-9291 and entering conference number 6170131.
About Vocus, Inc.
Vocus, Inc. (NASDAQ: VOCS) is a leading provider of on-demand software for corporate communications and public relations. Our web-based software suite helps organizations of all sizes manage local and global relationships and communications with journalists, analysts, public officials and other key audiences. Our software helps customers manage media relations, monitor and analyze their news, conduct interactive email campaigns, build online newsrooms and manage government relations activities. Vocus' PRWeb platform is also recognized as one of the Internet's leading online news and press release distribution services. Vocus' software is available in five languages and can be accessed from any computer via secure login over the internet with no need for internal hardware, software or IT support. Vocus is based in Lanham, MD with offices in North America, Europe and Asia. For more information please visit http://www.vocus.com or call 800.345.5572.
This release contains "forward-looking" statements that are made pursuant to the Safe Harbor provisions of the Private Securities Litigation Reform Act of 1995. Statements that are predictive in nature, that depend upon or refer to future events or conditions, or that include words such as "may," "will," "expects," "projects," "anticipates," "estimates," "believes," "intends," "plans," "should," "seeks," and similar expressions. Forward-looking statements involve known and unknown risks and uncertainties that may cause actual future results to differ materially from those projected or contemplated in the forward-looking statements. Forward-looking statements may be significantly impacted by certain risks and uncertainties described in Vocus' filings with the Securities and Exchange Commission.
Contact:
Investor Relations
301-731-6580
# # #