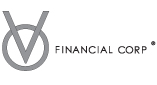 VO Financial Corporation is able to educate
Egg Harbor Township, NJ (PRWEB) February 16, 2013
As tax season looms, VO Financial urges its clients who receive a Form 1099-C from their timeshare developer to consult with tax professionals to determine if they owe taxes as a result of executing a deed in lieu of foreclosure. VO Financial assists timeshare owners in the elimination of debt incurred as a result of their developer's deceptive practices. The exit solution for many of VO Financial's clients is the execution of a deed in lieu of foreclosure, in which the timeshare owner agrees to turn over the deed to the timeshare developer in exchange for a complete satisfaction of the debt associated with the timeshare purchase. This allows the timeshare developer to avoid judicial foreclosure proceedings so that the developer can quickly list the timeshare deed back in its inventory for resale at an amount in excess of the debt that is canceled. The deed in lieu is also of course beneficial to VO Financial's clients, who can now breathe a sigh of relief because their exorbitant debt has been forgiven.
Some timeshare developers attempt to thwart VO Financial's services by claiming that a timeshare owner will have a tax liability if their debt is forgiven. In VO Financial's experience in assisting hundreds of timeshare owners, this is simply not true. Debt forgiveness is generally taxable under Internal Revenue Code Section 61(a)(12). The typical home foreclosure can result in a taxable debt forgiveness because the homeowner is upside down on their mortgage, meaning their debt obligation is in excess of their property value. However, if a timeshare developer takes back property through a deed in lieu of foreclosure, and reports the fair market value of the property to be in excess of the canceled debt, the timeshare developer is taking back the property as an asset, in which case there is no ordinary income for the consumer who is released of their debt obligation under Section 61(a)(12) because the fair market value exceeds the debt that is canceled. In VO Financial's experience, the timeshare developers always report the fair market value in excess of the debt canceled.
Timeshare owners with concerns about the tax implications of obtaining a deed in lieu can contact VO Financial to learn more about its experience in helping victims of timeshare fraud. VO Financial does not provide legal advice to its clients. Instead, it provides the clients with information it has gathered from helping hundreds of victims of timeshare fraud and directs clients to seek advice from tax professionals.