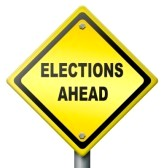 Switch operators are actively identifying and blocking short duration traffic
(PRWEB) May 10, 2012
Dialtel Inc, a leading provider of Voice Broadcasting Services since 2004, is pleased to announce new agreements with multiple carriers for short duration dialer traffic.
The 2012 elections are going to be a challenge for Political Voice Broadcasting service providers. There is already a high amount of network congestion and lower ASR's throughout the country. The upcoming elections are only going to add more stress to an already overtaxed network.
Chief Executive Officer, Erik Scanlan of Dialtel Inc. mentioned, "Switch operators are actively identifying and blocking short duration traffic when it starts to affect their retail traffic." This has big implications for Political Voice Broadcasting. Since Political campaigns are large in volume and short in duration it presents a traffic profile even more intrusive to networks than standard Voice Broadcasting.
Politicians are going to have to choose a Voice Broadcasting provider with a solid network infrastructure. More specifically, one that has multiple carrier redundancy so that failed calls can be retried on the same call attempt before returning a failure code. An example would be calling 555-XXXX on Carrier A. If Carrier A fails then Carrier B is used on the same call attempt.
Dialtel.com, a provider of Voice Broadcasting Services, delivers just that kind of service. They are interconnected with Tier1 and Tier2 carriers to deliver the highest quality possible. Calls are routed through all the carriers before returning a success or failure code. This ensures high completion percentages across the campaign.