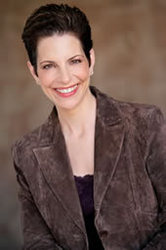 I truly believe in eLearning's ability to help students in all subject areas learn more quickly and more comprehensively.
Phoenix, AZ (PRWEB) February 13, 2008
Janet Ault is proud to be a Gold Sponsor of the Greater Arizona eLearning Association's 2008 Policy and Strategy Summit, continuing her long record of contributing to Arizona's educational opportunities and technological growth.
"I'm thrilled to be a part of GAZEL's 2008 Summit," Ault says. "This kind of gathering of minds is a crucial piece of Arizona's expanding economy, and I believe that GAZEL gives everyone involved in business in Arizona a chance to better their eLearning skills and services."
The annual summit occurs on February 20 at the Mesa Convention Center, providing members of the Arizona business, education and government communities with opportunities to discuss new ways of implementing eLearning strategies into the economy on a regular basis. The full day will feature a variety of events, including workshops, keynote presentations, a technology expo and endless networking with some of Arizona's well-respected eLearning leaders. GAZEL's research shows that eLearning contributes over three million dollars each year to Arizona's economy, and this summit showcases the wide array of learning possibilities that digital and Internet media can offer people.
The summit's theme, eLearning and Collaboration in the Global Economy, demonstrates the crucial role that eLearning plays in the 21st century, and voice over talent Ault recognizes the importance of eLearning in Arizona's continuing technological development. As Arizona's leading female voice over talent, Ault's impressive record includes some of the top eLearning clients in the nation. Working with Thompson Learning, University Technical Institute, Pearson Learning, Corpedia, Orbis Education and many other respected names in the eLearning industry, Ault's voice provides the instructions for countless students.
"My voice has to capture their attention, and most importantly, it has to keep it," Ault says of her voice over eLearning work. "I truly believe in eLearning's ability to help students in all subject areas learn more quickly and more comprehensively."
While Ault's versatile voiceover talent has been a part of many companies' instructional videos and audio, her sponsorship of GAZEL's eLearning Summit is a testament to her dedication to bettering Arizona's education and media systems. From her annual involvement in the House of Broadcasting's Golf Classic to her contributions to this conference, Ault continues a tradition of excellence in Arizona with her willingness to sponsor some of the state's most important media events.
Undoubtedly, summit attendees will share many new strategies and resources that will impact eLearning in Arizona. Expect Janet Ault to incorporate these new methods and tools into her own work to continue delivering high-quality, professional voice talent to all of her customers.
Janet Ault is a respected voice talent based in Phoenix, Arizona who dedicates her work to many areas of the audio industry. For more information and the chance to hear some of her recent work, please visit http://www.janetault.net.
###