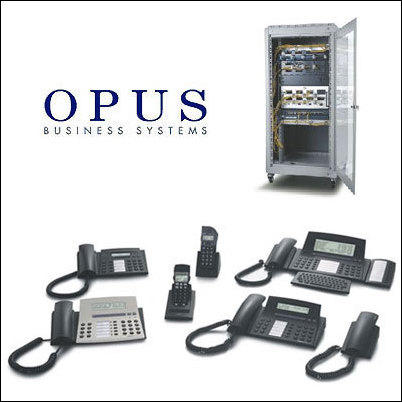 We have the professional skills and organisational ability to undertake the management of entire telecommunications systems – yet enough sensitivity to never lose sight of customer requirements and vital needs. Our products are fully guaranteed, easy to use, reliable and resilient and will not become obsolete.
London (PRWEB) December 8, 2006
Opus Business Systems (http://www.opus-telecom.co.uk)] is now a Silver Level Partner for Oak, handling the entire range of products. Opus is one of the biggest Panasonic Telecoms dealers in London, specialising in Computer Telephony Integration (CTI), Video Conferencing, Voice Over IP, business phone system and Least Cost Routing. They also supply a complete range of Inter-Tel and Aastra telephone products – tailored to client requirements to bring businesses maximum benefit.
"Oaks wide experience in the supply of Call Management across a range of systems fits well with our plans to provide the best solutions across our range of products. The voice recording facilities and enhanced range of Computer Integrated software allows us to provide our clients with cost effective applications, ranging from offices with as few as 5 users up to larger applications. The ability for our clients to record calls, dial direct from their databases and so on is, not now something only available to the big players," said John Wright, sales director. "Training both our sales and technical staff across the range allows us to provide an enhanced level of service."
Established over 12 years ago, Opus Business Systems is amongst the largest independent suppliers of telephone systems in the South East of England.
"With 1,000's of satisfied clients, nationally, we are proud of our reputation as the telephone systems consultants that supply solutions that meet business needs," Wright said. "We have the professional skills and organisational ability to undertake the management of entire telecommunications systems – yet enough sensitivity to never lose sight of customer requirements and vital needs. Our products are fully guaranteed, easy to use, reliable and resilient and will not become obsolete."
For all enquiries contact Greg on Tel No.: 0800 316 7566
Contact:
John Wright
Sales Director
Opus Business Systems
City Office & Showroom
41 Hoxton Square
London
N1 6PB
Telephone: 020 7324 7000
###