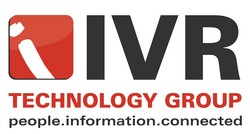 Plus, we can layer in intelligence gathered from past experience with individual callers to make their sessions much more efficient by offering them their preferred interaction - self service, live agent or combination of both
Buffalo, NY (Vocus) November 10, 2010
IVR Technology Group, a leading provider of intelligent voice response services and solutions, has introduced iRoute, a feature-rich, "cloud" call routing system that streamlines call distribution to multiple locations. The system features user friendly tools to provide custom routes based on incoming call volume, schedules, time of day, day of week and more. Designed to allow quick start up and instant updating, iRoute provides tools that were heretofore only available at the carrier level.
Building a robust process to handle distribution of incoming calls to many different call centers let alone many different and disparate call center technologies platforms has been the focus of a new service application just released by IVR Technology Group coined "iRoute." "iRoute was created to address our client's real-world challenge of dealing with multiple call centers / answering routines. We just took it to the next level in terms of providing cloud based intelligence as a toolset to help make the routing more efficient and more effective to both the called party and our end client" proclaims ITG's President, Mike Byrne. "
iRoute provides a consistent experience for the caller which is always a challenge when using more than one operation to answer incoming calls. Now the caller is treated to the same greeting, menu selection and call process each and every time they call. "Plus, we can layer in intelligence gathered from past experience with individual callers to make their sessions much more efficient by offering them their preferred interaction - self service, live agent or combination of both" states John Crouthamel of IVR Technology Group. "We've had excellent feedback and results with iRoute and look forward to its continued development as technology evolves" continues Crouthamel.
iRoute can also be used in conjunction with an Interactive Voice Response front end providing callers with self service options to access their account for status, to place an order or receive product information. Plus self service allows default functions to route directly to a live agent if needed or requested by the caller.
About IVR Technology Group
IVR Technology Group provides businesses a suite of phone automation services to enhance customer conversations, drive sales and lower costs. Leveraging IVR Technology Group's easy-to-use services, business users, marketers and developers can quickly create solutions ranging from simple call routing solutions to advanced interactive voice response systems. For more information, visit http://www.IVRTechGroup.com or contact John Crouthamel at 877-664-2887.
###