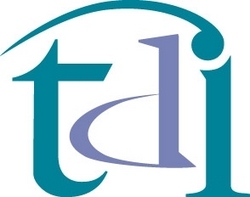 We are very pleased about our new partnership with Executone
Scottsdale, AZ (Vocus) September 1, 2009
TDI, a leading provider of agent productivity solutions for contact centers, announced today that it has established a reseller agreement with Executone Systems Co. of LA, a telecommunications and healthcare systems provider to the Greater New Orleans area.
As an authorized TDI distributor, Executone will resell Encore™, TDI's comprehensive recording and performance management solution, to hospitals and nursing homes, providing them with a solution that is feature-rich, HIPPA and MIPPA compliant, and extremely reliable. With Encore's voice and screen recording solution, health care providers can quickly resolve discrepancies, verify patient information and continue to provide the best patient care possible.
"We are very pleased about our new partnership with Executone," said Kathleen Kelly, Chief Executive Officer at TDI. "Executone's proven experience and commitment to the healthcare industry provides us with a great opportunity to further expand into the healthcare market. In turn, Executone has a new recording and quality monitoring product to offer their customer base that adheres to industry regulations, maintains patient confidentiality and reduces liability concerns."
"To be successful in the healthcare industry today, healthcare providers need innovative and proven technology solutions that reduce costs, streamline workflow processes and enable the staff to focus on what really matters - the patients," said Frank LaBiche, President at Executone. "The combination of our communications systems and TDI's Encore Suite provides healthcare organizations with a cost-effective solution that improves patient satisfaction and delivers a quick return on investment."
About TDI
TDI is the developer of Liberation® and Encore™, a proven technology platform that helps companies increase revenues and develop their workforce. Liberation manages a contact center's entire sales workflow process, including campaign design and management, and agent effectiveness via an agent desktop; industry templates for ease of integration and operation, and performance management and reporting of results and trends. The Encore Suite maximizes the productivity of a contact center's workforce via integrated voice and screen recording, quality management, coaching, and its Portfolio™ reporting and distribution package. For more information, contact TDI at 800.531.6440 or visit http://www.TDIinc.com.
About Executone
Founded in 1947, Executone Systems Co. of LA, Inc. is proud to be the largest and oldest locally owned telecommunications and healthcare systems company in New Orleans. For more information, contact Executone at 800.228.9560 or visit http://www.executonesystems.com.
###