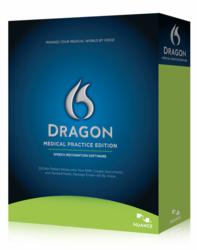 There's no doubt that Dragon Medical Practice Edition can make a significant impact on the day-to-day operations of a medical practice
Lake Forest, CA (PRWEB) January 08, 2013
The latest information on how integrating Dragon Medical Practice Edition can help medical practices' transition to an electronic health record (EHR) is now available from Voice Automated, established experts in digital dictation, transcription, and speech recognition for over 15 years. With their own, new site dedicated to the innovative and enhanced capability of Dragon Medical Practice Edition at http://www.buydragonmedicalpractice.com, the Voice Automated team makes it easy for small medical practices to understand and adopt this state-of-the-art software.
Voice Automated is introducing this latest Nuance® Healthcare product at a time when more and more medical practices throughout the US are incorporating EHRs into their office management operations. Dragon Medical Practice Edition is designed for medical practices of up to 24 physicians and is compatible with just about any EHR system a practice decides to use.
To date, it looks like physicians are reaping the benefits of what the software can do for them. Data from KLAS (2007, http://www.healthcomputing.com) indicates that over 75% of physicians who use Dragon Medical Practice Edition say they produce medical reports more quickly and experience shorter turnaround time for reimbursement.
Henry Majoue, President and CEO of Voice Automated, says the physicians he has introduced to Dragon Medical Practice Edition are much happier and more likely to stick with an EHR system when they use it in conjunction with an EHR.
"There's no doubt that Dragon Medical Practice Edition can make a significant impact on the day-to-day operations of a medical practice," says Majoue. "For specialists, medical practices with high dictation costs, and physicians who tend to take very detailed notes, Dragon Medical Practice Edition software can solve practically any efficiency problem."
The newest edition of Dragon Medical Practice Edition has an overall speech recognition accuracy of 99%, vocabularies covering nearly 60 medical specialties and subspecialties, and a significantly improved 'correction' function. It also allows a physician or any other healthcare professional to dictate anywhere in an EHR. Paired with a wireless Dragon dictation product, a practice can significantly reduce or completely do away with a transcription service or free up time for an employee who typically performs transcription work.
"More doctors today are choosing to eliminate transcription expenses," says Majoue. "As a former medical transcription company president, I have seen the writing on the wall, or should I say in the patient chart, and the decision to eliminate transcription costs is the direct result of doctors using Dragon Medical speech recognition technology more and traditional transcription less. The team at Voice Automated understands the promise of Dragon Medical Practice Edition and can make that a reality for any small medical practice."
About Voice Automated
Since 1995, Voice Automated has helped their customers capture voice and turn it into action. Their name has everything to do with getting things done through spoken language. Their vision is seamless voice to text workflows for the vertifcal markets they serve. Their passion is digital dictation, transcription workflow and integration, and speech recognition.
Voice Automated sells solutions using software and hardware products from companies such as Nuance, Philips, Olympus, Sony, Vxi, Andrea, Sennheiser, and more… Their services include project management, training and integration, and technical support for all solutions provided. Visit http://store.voiceautomated.com, a Voice Automated owned and operated website, for more information on all of their products and services.
# # #