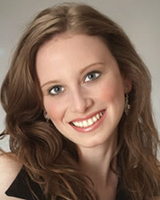 You're on the Air. . . How to Really Make it in Voice-Over's
Burlington, VT (PRWEB) October 24, 2008
On Monday November 3, 2008 from 8 p.m. to 9:30 p.m. EST Tony Award Nominated Composer & Commercial Producer Dan Levine & SaVoa accredited Voice-Over Artist, Coach & Producer Heather Costa will host a free webcast class on the voice-over industry. "You're on the Air. . . How to Really Make it in Voice-Over's", is a course designed to help students gain awareness and knowledge of the growing industry. The class will be broadcast online via Such A Voice's website.
Voice-overs can be heard anywhere, from movie trailers to the adult cartoon "The Family Guy." From the average voice to the exaggerated voice, the ability to enter into this field has been increased by the advancement of affordable home studio equipment and higher demand for voice-overs in technology and internet applications.
The class will begin with a video that will discuss basic voice-over technique, how to get started in the industry, differences between commercial and narration work, advantages and disadvantages of joining the union, home studios, creating and marketing a demo, and more. At the conclusion the video, students will have the chance to listen to some sample voice-over demos to get a sense of what the industry is looking for. Then, students will attend an interactive teleconference call with Heather Costa for a question/answer section. Following the class, students will be given some sample scripts and a toll free number to call for a free, honest evaluation of their potential in the industry.
To enroll and for additional information, visit SuchAVoice.com/VoiceOverClass or contact Jim Chapman at (802)-655-0513 or jim@suchavoice.com.
Heather Costa & Dan Levine's company, Such A Voice, offers training seminars on voice-overs throughout the country. Founded in 1989, Such A Voice provides voice technique training, network quality demo production, and modern marketing strategies designed to help individuals achieve success in the voice-over industry. SuchAVoice.com
###