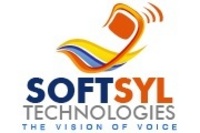 AsterUVX enables open-source platforms to work as full call center suites that are capable of handling millions of simultaneous calls.
New Albany, OH (Vocus) November 2, 2010
Small to medium sized call centers and businesses looking for a robust, yet economical automated solution for managing multiple outbound and inbound calls can now take advantage of open source telephony technology as an enterprise scale product through the newly launched AsterUVX VoiceXML platform from Softsyl Technologies.
SoftSyl, a leading provider of Interactive Voice Response (IVR) solutions for small and medium size call centers and businesses, announced today that it has released a premier VoiceXML platform specifically designed to integrate with Asterisk and other open-source telephony platforms. SoftSyl's AsterUVX brings the use of open-source telephony to a robust level of functionality never before possible. This enables SoftSyl to provide cost-effective, enterprise-grade IVR solutions at a fraction of the cost of other providers.
SoftSyl has been a leader in the telephony communications marketplace, delivering customized IVR solutions with built-in reliability, scalability and application multi-tenancy. Open-source telephony platforms have lacked enterprise level functionality without industry compliant VoiceXML technology that could harness their full potential. VoiceXML is a proven technology that is currently used to deliver mission-critical call automation services at the nation's top enterprises. AsterUVX connects VoiceXML technology with the world of open-source telephony to yield an affordable yet solid call automation and routing solution.
"We are pleased to add AsterUVX to our portfolio of customized communication solutions to both new and existing customers," stated S. Jalali, vice president of SoftSyl Technologies. "AsterUVX enables open-source platforms to work as full call center suites that are capable of handling millions of simultaneous calls. The ROI is substantial considering that AsterUVX enables the work of many servers to be compacted into only one and can be used to build a high-grade IVR system that costs nearly 50-75 percent less than any other comparable solution in the marketplace today, without the need for added hardware."
AsterUVX is intended to be used as a cloud-based IVR solution but can also be licensed for traditional on-premises deployments. Whether customers choose a hosted or on-site IVR system, SoftSyl customizes each turn-key solution package by including any necessary professional engineering services. By leveraging use of AsterUVX in combination with SoftSyl's Unified Voice Exchange (UVX) platform and any number of open-source telephony platforms, clients can dramatically reduce the total cost of ownership for an IVR system without sacrificing industry compliance and portability. This ensures greater operational efficiency and business profitability.
SoftSyl's products, including AsterUVX, are accessible to both the end-user and call center vendors. By establishing a strategic partnership, these vendors can tap into SoftSyl's portfolio of offerings by rebranding white labeled products as their own. This provides call center vendors who lack IVR solutions to gain a competitive advantage by expanding their product line.
About SoftSyl Technologies
SoftSyl Technologies is a leading provider of VoiceXML and Interactive Voice Response (IVR) solutions with significant experience in the design and development of voice and telephony software. SoftSyl Technologies offers complete, built-to-order IVR solutions and ongoing support for any vertical market. Their well-trained, award-winning employees include graduate-level IT specialists who have a proven track record of success. SoftSyl's customer-oriented business model offers pay-as-you-go pricing plans and no long term contracts, bringing enterprise-grade IVR solutions within reach of businesses and call centers of all sizes. For more information, please visit: http://www.softsyl.com.
Asterisk is a registered trademark of Digium, Inc.
###