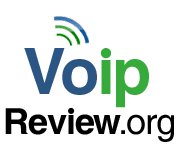 VoIP's cheap phone service and IP solutions allow businesses to stay fully connected with international associates, while never going over budget.
(PRWEB) May 25, 2013
VoIP now makes up over one-third of all international phone calls, and it's little wonder why. VoIP calling, which uses the Internet to send and receive phone calls, is remarkably cheaper than traditional phone service.
Any company with international business can benefit from using VoIP. From cheap international calls, to IP faxing, to IP video conferencing, VoIP offers businesses the tools to conduct business overseas, while still keeping prices down.
Global business is only growing. And that's why VoIP Review is revealing the top 3 ways that VoIP helps companies save money on international business.
1. Unlimited International Calling
International calling is far from cheap with traditional phone service. Traditional phone service runs off of analog or cellular technology, which is dated and has trouble sending calls for long distances. VoIP calls are easier to send long distances, which makes long distance calls and international calls so cost-effective with VoIP's cheap phone service.
Several business VoIP providers offer unlimited international calling plans. These plans come at reasonable flat rates each month. Even if the VoIP provider does not offer an unlimited plan, most providers do offer international rates at a few pennies a minute. Some providers also offer 60 free international minutes each month, which helps businesses that don't need an unlimited plan and only need to make a few international calls during the month.
Some business VoIP providers also offer unlimited international extensions. This is great for businesses with international offices that want to share the same main phone number and don't want to pay the hefty price of international minutes each time they need to connect to their remote offices.
2. IP Faxing
Since traditional fax machines use old fashioned phone technology, the cost of an international fax is pricey. That's what makes IP faxing such a useful tool to circumvent expensive fax charges. IP faxing allows users to send and receive faxes over the Internet. Company employees can use IP faxing with their standard fax machines, or they can use their Internet-enabled devices like their computers, laptops, or smartphones.
IP faxing lets users send and receive faxes as either paper faxes or email attachments. This is perfect for international faxing. Users can simply email faxes to their international counterparts, thereby saving both parties on international faxing charges.
3. IP Video Conferencing
VoIP offers more than cheap phone service. VoIP providers know that sometimes companies need a little more than conference calls to feel connected to their international offices and business partners. A good solution is IP video conferencing.
IP video conferencing allows remote parties to see each other face-to-face for a fraction of the cost of traditional video conferencing. Companies can use IP video conferencing for one-on-one meetings, to larger-capacity meetings with hundreds of employees.
To keep up in today's global market, companies need business strategies that work on a international scale. VoIP's cheap phone service and IP solutions allow businesses to stay fully connected with international associates, while never going over budget.