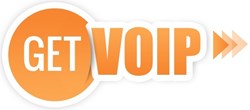 New York, NY (PRWEB) January 29, 2013
GetVoIP.com, the leading VoIP guide and pioneering news blog, today announced the launch of an insightful new series. As a follow-up to their highly acclaimed Top 20 Most Influential People in VoIP of 2012 feature, GetVoIP.com are characteristically going the extra mile by conducting exclusive interviews with leaders and innovators in the industry.
The series will be an extension of the quality in the site's delivery of all VoIP news, IP phone reviews, provider reviews, insightful analysis,stimulating content, witty blog, and newest features introduced to the VoIP world. Moreover, GetVoIP.com will be delivering some key insights and future developments from the most adept individuals who have played a monumental role in the founding and shaping of the VoIP and Unified Communications sphere.
Many major VoIP providers and their respective leaders are already on-board, including top companies like Vocalocity, Digium, and many more. GetVoIP.com will be starting off the series with the "Big Cheese" himself, Dave Gilbert, CEO of Simple Signal, Inc., an award winning provider of Hosted VoIP and PBX solutions. The team at GetVoIP.com along with the individuals featured are incredibly excited about bringing these insights to a large audience, as 2013 begins to get under way.
Quickly establishing themselves as an authoritative, reliable source of news, info, and analysis, GetVoIP.com are poised to bring things to the next level with the impending launch of this new series. Following an abundance of positive responses from readers and top companies alike, the rollout will be a perfect opportunity for the industry at large to get an exclusive, sneak peek at what to expect in the coming New Year.
GetVoIP.com also offers detailed, unparalleled comparison guides and analysis. Rankings based on reliability, call quality, pricing, features, customer service, usability and overall reputation may be viewed in further detail, along with trustworthy editorial and consumer VoIP reviews that are updated daily. GetVoIP.com is a user-friendly, informative and polished provider directory, serving as an all-in-one buyer's kit for those interested in VoIP services.
About GetVoIP.com:
GetVoIP.com, owned and operated by BizMedia Central LLC, is a pioneering VoIP news publication and VoIP provider directory based in Great Neck, New York. The site addresses all facets of the VoIP industry, while offering guidance and assistance to VoIP shoppers seeking the perfect VoIP provider tailored to one's specific telephone needs. GetVoIP's team offers breaking news, unparalleled product reviews, insightful analysis, and stimulating content to a global audience. GetVoIP is NOT affiliated with any VoIP provider company – featuring 100% unbiased VoIP provider directories designed to guide consumers in making the best decision for VoIP telephone needs.
To contact GetVoIP.com, email contact(at)getvoip(dot)com.
Located at:
1 Great Neck Rd Suite 8
Great Neck, NY 11021
(516)708-4770