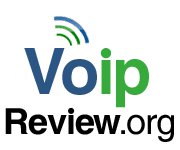 VoIP gives new and established business owners cheap phone service, while also giving them the means to grow their business as they wish.
(PRWEB) May 23, 2013
Starting a new business is no easy thing, but it is gratifying. Business owners have many decisions to make when starting a new business. For example, business owners must decide on a cheap phone service that offers low prices as well as flexibility for future growth.
Business phone service doesn't always come cheap with traditional phone providers, but there is an option called VoIP. VoIP (Voice over Internet Protocol) uses the Internet to transmit phone calls, thereby saving the business owners hundreds of dollars each year.
As long as the business has high speed Internet, the company is a candidate for VoIP phone service. To help new business owners chose the best phone service for them, VoIP Review reveals the top 4 ways that new businesses can save money by using VoIP technology.
1. IP PBX Options
The office's PBX is a part of the company's central phone system. The PBX is what connects all internal and external calls to the right office extension lines. A VoIP-based PBX uses the Internet to connect these calls cheaply, which results in savings each month for the company.
A business can choose an IP PBX that stays in house, or they can chose a hosted PBX, which is hosted off-site by a business VoIP provider. No matter if the PBX is in house or off-site, all PBXs use wire-free technology, so the office calls can ring on any programmable mobile device, like smartphones and laptops. Wire-free extensions also make it easy for businesses to add, subtract, or change an employee's extension at will.
2. IP Faxing
Aside from cheap phone service, many business VoIP providers will also offer IP faxing as a part of their business package. IP faxing is a cheap means of faxing for both new and old businesses. IP faxing uses the Internet to receive and send faxes, which allows users to send and receive faxes using any Internet-enabled devices like smartphones or tablets. IP faxing makes it easy to stay connected to work even if the owners and employees are off-site or not quite ready to move into an office.
3. Remote Workers
Businesses, especially small businesses, can find savings by using a remote workforce. A remote workforce saves money on in-house labor, which cuts down utility bills and occupied office space. This is a great option for businesses just starting out. New businesses can fully utilize a remote staff with virtual extensions and mobile VoIP so these remote employees can pick up their office calls from their home phones, smartphones, laptops, tablets, or any other Internet-enabled devices.
4. Business-Friendly Features
Nearly all business VoIP plans come with several free features, like caller ID, call forwarding, and conference calling. One very useful VoIP feature for small business owners is the voicemail to email feature. With this feature, any time an employee misses a call and the caller leaves a message, that message will be sent to the employee's email inbox. This way, no important phone calls are ever missed.
VoIP gives new and established business owners cheap phone service, while also giving them the means to grow their business as they wish.