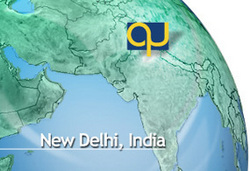 (PRWEB) March 12, 2010
The opening of the new site will support the growing customer base, firmly positioning Squire Technologies within the region and strengthening the delivery of its SS7 VoIP telecoms products.
Simon Dinnage
Business Development Director
"We continue to expand our international business and recognise to achieve continued success in the Asia region the provision of a focused support office in India is critical in achieving this."
Ambrish Shukla, Head Regional Support
"We've established relations with various customers in the region and the aim is to increase the service we offer by providing superbly trained dedicated support staff."
For further information on SS7 VoIP carrier grade solutions within Asia, contact the Squire Technologies sales team.
t: +44 1305 757314
e: enquiries(at)squire-technologies(dot)com
w: http://www.squire-technologies.com
###