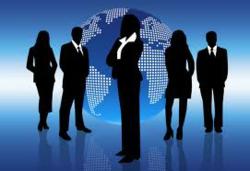 Canton, OH (PRWEB) February 09, 2012
Triniti Communications, known for its [VoIP phone service, is now accepting orders for Spirit mobile phone service. Spirit mobile devices and services are now live on the Triniti Communications Website.
Triniti Communications International (TrinitiComm) is a privately-held, global, next-generation, digital communications, entertainment, automation and security company with corporate offices located in Canton, Ohio USA.
Triniti Communications' mission is to provide premium, cutting-edge, digital communications products and services such as [VoIP phone service that are of the people and for the people and marketed exclusively through powerful and entirely unique daily-paying Referral Marketing.
Triniti Communications utilizes Referral Marketing as a business model because of its undeniable effectiveness in introducing products and services to the world. Motivated and persistent people from all walks of life have a true and equal opportunity to simultaneously eliminate the out-of-pocket expense associated with digital products and services and also take control of finances by introducing our unique approach and cutting-edge digital products and services to the consumer marketplace.
Triniti Communications ever-growing network of Independent Family Members are working a proven plan to introduce various products and services to customers worldwide and using these products and services for electronic daily income. Current and future products include:

GeneSys—Residential and Business VoIP Phone Service
Spirit Mobile—Cellular Phone Service
Nuclius—High Definition IPTV Service
Destina—Broadband Internet Service
Divine Fortress--Broadband Home Security
Prophesa—MoIP Phone Service
Triniti Communications takes great pride in reintroducing knowledgeable customer service and expert customer support to customers in a time when most companies have completely abandoned and forgot about the concept. Customer service and support offices are scattered across the USA and Canada, not outsourced overseas.
Triniti Communications infrastructure and network is growing to span the continental U.S., Canada and several international markets to give customers all over the world access to various products and services that are designed to be enjoyed worldwide.
To learn more about VoIP phone service, Spirit Mobile or Triniti Communications products and service you may visit Triniti Communications or you may contact Referral Representative Jack Sommers (505) 604-2302 or visit http://www.triniticomm.com/mybiz87199.
###