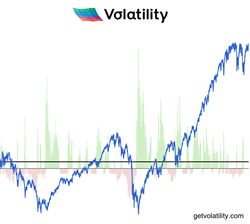 San Francisco, California (PRWEB) June 08, 2016
Today, Volatility Analytics Inc. launched the public beta of a next generation options trading analytics platform that empowers investors to more quickly and skillfully discover, craft, and evaluate investment strategies. Volatility offers options backtesting, screening, charting, and idea generation that are more powerful than in-house solutions at elite institutions and makes them available to every investor around the world in an intuitive and powerful web interface.
Investors in the beta have already made Volatility an integral part of their trading routines. "I'm finding trades I never would have been able to before," says Iyad Abbas, an independent options trader and beta tester. In just the past few months during its private beta, Volatility has been trusted by investors to analyze, backtest, and optimize $100 million in options trading strategies.
Institutional and retail investors can try Volatility's public beta now at https://www.getvolatility.com.
About Volatility Analytics Inc.
Volatility Analytics Inc. builds industry leading options trading analysis tools and is based in Los Altos, CA.