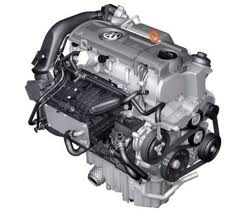 The UsedEngines.co website is one source that is used to find engines that are affordably priced for replacements in used vehicles.
Baltimore, Maryland (PRWEB) October 12, 2012
Volkswagen Jetta engines are one type of replacement engine that VW vehicle owners or those that make replacements search for online. The UsedEngines.co website is one resource to purchase these engines. This used engine retailer has expanded its VW Jetta inventory to keep in pace with the demand for these engines. One of the inclusions of this update is the offer to ship these engines for free in the U.S. The UsedEngines.co company is able to send purchased Jetta engines free of charge to buyers inside the continental U.S. More information about the Volkswagen inventory can be found on this page http://www.usedengines.co/volkswagen/volkswagen-jetta-18l-engines.
Volkswagen remains headquartered in Germany and many of the cars sold in the U.S. are imported. One difference between VW engines compared with the majority of domestic engines is the gasoline and diesel options. A larger percentage of VW vehicles are diesel powered instead of gasoline powered in part to expand fuel efficiency options. The used engines inventory that is carried by the UsedEngines.co company includes both gasoline and diesel engines that are ready for shipment.
Engine replacements are one of the decisions that used vehicle owners could have to decide. The price of purchasing a new engine can sometimes exceed the salvage value of a used vehicle. Some dealerships and body shops in the U.S. prefer to install used engines instead of providing repair services to those engines that breakdown repeatedly.
For mechanics that provide installations, the UsedEngines.co website is one source that is used to find engines that are affordably priced for replacements in used vehicles.
Foreign produced engines like those made by Volkswagen are designed for high mileage usage. One reason that used engines from VW still remain popular on the secondary engines market is the quality of the components used. Many of the OEM VW parts have the longevity that vehicle owners require in a used engine.
The used VW engines that are offered by the Used Engines company receive pre-shipment evaluations before being distributed across the country by freight companies. This effort is designed to increase the customer value when engines are received.
The new shipments of VW engines that are now in stock at UsedEngines.co are a companion shipment to ones that have been received on a regular basis through the summer. A complete inventory of Ford, Chevrolet, Toyota, Honda and Isuzu engines are now in stock as this engine retailer builds its late 2012 inventory.
About UsedEngines.co
Selling used engines for discount prices is one way that the UsedEngines.co company has gained ground as an Internet engine seller. The ability to sell engines to car owners and to mechanics and body shops has helped this retailer to expand into more sections of the U.S. By including warranty coverage with all sold engines, the UsedEngines.co company is able to assure all customers that each used engine remains in a quality condition. With a single warehouse and a trained engine support staff, UsedEngines.co has been able to increase engine sales online from quarter to quarter since 2009.