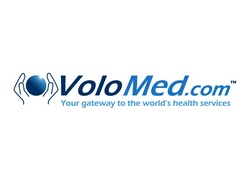 MANCHESTER, England (PRWEB) August 26, 2008
VoloMed is already in the process of building a user base that values networking within a niche environment that is specific to the healthcare sector. The site is open to four core user groups: healthcare professionals & organisations, health-based charities and the business community.
Membership for healthcare professionals and organisations, both in the public and private sectors and health-based charities is free; the cost for business members is £50 per annum.
News will be collated from various accredited sources from across the healthcare sector. Additionally, health-based charities will be able to contribute to the news section and use VoloMed as a free platform to promote awareness of their activities and current fundraising campaigns.
Political debate on VoloMed, with participation from all the major parties will be welcomed; the Conservative Party's Green Paper for Health, their SME survey into the public sector procurement process and the Richard Review of Small Business are already available for review and comment on the site.
Launch content will include:
News articles from across the world of healthcare Contributions from the major political parties Forums to discuss all aspects of the healthcare sector Supplier resource directory Member-created closed user groups for secure communication Health-based charity news and campaigns awareness Recruitment and property sections Lifestyle content and members' retail offers By joining VoloMed, all members will be able to participate in and create forum subject threads. Members can also create groups specific to their particular professional discipline and develop forum threads to discuss their area of expertise amongst like-minded individuals.
VoloMed will host a resource directory providing the business community with an opportunity to promote awareness of their latest products and services; these will be listed by industry sector allowing members to make a targeted search when sourcing new suppliers.
In addition to including press releases about corporate activity, business members of VoloMed can also create closed user groups for secure communication amongst their colleagues.
Commenting on the launch of VoloMed, Darren Pearce, co-founder and CEO said 'By developing a professional networking site for both the healthcare sector and business community with added news & lifestyle content, we hope to enhance the user experience within an environment where real value can be gained through participation'