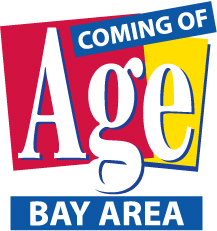 What's next in your life? Whether it's retirement, volunteering, or a new creative project, Coming of Age programs will help you on the journey.
San Francisco, CA (Vocus/PRWEB) March 21, 2011
Coming of Age:Bay Area is celebrating its first anniversary and beginning a second year filled with new activities and events. This innovative program works to capture the expertise and energy of people age 50+ as a powerful force for social good. The past year has been one of rewarding growth and success.
Coming of Age:Bay Area works with individuals as they explore and chart their futures and make transitions to the next phase of life. At the same time, Coming of Age works with local nonprofit organizations to build their capacity to develop meaningful service opportunities that benefit our communities.
Upcoming Events
Two new four-session series of "Explore Your Future" workshops for individuals 50+ are set for April 7 in Oakland and May 11 in San Francisco. These popular workshops help guide participants in developing a practical Action Plan for the next steps in their life, whether those include retirement, a second career or another path to a fulfilling future.
The "Age for Change Book Group begins March 23 in San Francisco. Learning Labs for nonprofits will be offered later in the spring. Free one-on-one coaching is available to our members on an ongoing basis. Events are described in detail on the website, http://www.ComingofAge.org/BayArea .
An e-newsletter, "Inspiring Opportunities," highlights resources, events and a variety of paid and volunteer opportunities in the Bay Area. It is available to the public at no charge. Subscribe at: http://www.ComingofAge.org/BayArea
By the numbers
Coming of Age:Bay Area has made remarkable progress in just a few short months. A sampling of accomplishments:

Almost 200 volunteers working in the community
Nearly 400 members have joined Coming of Age
602 clients served by our "Make a BIG Difference" teams
331 homeless vets served
9 "Explore Your Future" workshop series completed—36 sessions of insight & discovery
More than 850 newsletter subscribers
Staff from 20 different organizations have already participated in the Learning Labs.
Through a series of structured programs, consultation, recruitment for select paid and unpaid opportunities, online programs and public events, Coming of Age helps forge connections between boomers and others aged 50+ with the organizations that desperately need their help. An extraordinary and wide-ranging list of volunteer opportunities is on the website.
The Boomers Come of Age
In the next decades, most of the 78 million baby boomers in the US will join the dynamic generation that preceded them in retiring from full-time work. Anticipating decades more of productivity and good health, these retirees and pre-retirees are exploring new interests, contemplating second careers, volunteering and offering their expertise in their communities.
Because of the sheer size, energy and diversity of this powerful group, they are also fundamentally changing ideas about retirement and aging.
"It's been an amazing year," said Coming of Age:Bay Area co-director Megan McCarthy. "Our membership continues to grow, our activities continue to flourish, people 50+ continue to explore new passions and goals in our workshops, and our volunteers continue to offer their talents and experience to nonprofits all over the Bay Area. As we move into our second year, we continue to change lives and change our community."
Coming of Age is a growing national initiative that began in Philadelphia in 2002. The San Francisco Bay Area program was the first to be established on the West Coast, and remains the only one. The organization has expanded its scope from its previous role as the RSVP volunteer program for San Francisco and Alameda Counties.
Coming of Age:Bay Area is sponsored by Northern California Presbyterian Homes and Services (NCPHS), with additional funding provided by the Corporation for National and Community Service/RSVP grant, the Hands On Network, other community grants, and in partnership with KQED.
For more information, visit the website at http://www.ComingofAge.org/BayArea, call (888) 308-1767 or (415) 474-7787, or email comingofage(at)ncphs(dot)org.
###