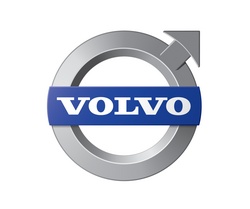 Rockleigh, N.J. (Vocus) April 13, 2010
Volvo Cars of North America (VCNA), recently launched a re-designed version of its Web site, http://www.volvocars.com/us.
One of the highlights of the re-designed Web site is the new Community section. Here, Volvo enthusiasts can watch, listen and learn from one another as well as share unique stories about what it means to own and drive a Volvo.
The Community section also features VCNA's official blog, http://www.volvoblog.us. The blog was originally launched in November 2008 as TheCarThatStopsItself.com to promote Volvo's XC60 crossover and the "From Sweden with Lov" experiential tour. Long-time Volvo insider Dan Johnston pens the blog. During the last year and a half, Johnston has shared his perspective as a Volvo expert, letting readers experience the ins and outs of Volvo's cars, people and philosophy. In addition to Johnston, the blog will now feature guest contributors who will share more about Volvo's commitment to safety, the environment and quality of life.
This blog is just one way that VCNA continues to expand its social media presence. Volvo fans can also connect with VCNA on Facebook, Twitter, YouTube and Flickr.
About Volvo:
Volvo Cars of North America, LLC, volvocars.com/us is a subsidiary of Volvo Car Corporation of Gothenburg, Sweden. VCNA provides marketing, sales, parts, service, technology and training support to Volvo automobile retailers in the United States, and oversees Volvo operations in Canada. For more information on the entire Volvo product lineup please refer to the Volvo Cars of North America, LLC, public relations website at: volvocars-pr.com, and follow Volvo's blog at: http://www.volvoblog.us.
Media:
Dan Johnston, Volvo Cars of North America
201-924-2641
djohn116(at)volvocars(dot)com
Kristin Heinmets, Haberman
612-372-6458, kristin(at)modernstorytellers(dot)com
###