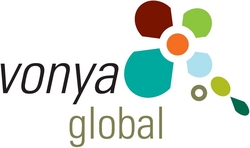 Chicago, IL (PRWEB) September 11, 2009
Officially launched early in 2009 the proprietary Fraud Penetration methodology developed by Vonya Global is one of the few truly proactive approaches to fraud prevention and detection. The Fraud Penetration Study is the application of specific audit procedures to detect fraud in a core business system. Initial client tests have shown that the Fraud Penetration Study finds instances of fraud within the first 24 hours.
The risk of fraud is present in almost every business regardless of size, shape, and complexity. The risk could materialize itself in an employee, a vendor, a client, or in the boardroom. It could be "detrimental" by bleeding company assets or seemingly "beneficial" by artificially inflating company financial statements. These frauds could play out in scenarios that are quite varied, and be concealed by strategies that are sophisticated and complex.
More groups, including regulatory bodies, investors, clients, and suppliers are increasingly concerned about a company's ability to demonstrate effective fraud prevention and detection strategies. Vonya Global's Fraud Penetration Study is one of the few anti-fraud strategies which provide an immediate return on investment and an immediate validation of the overall anti-fraud program. The six step Fraud Penetration methodology investigates data to identify evidence of fraud concealment strategies currently in use. When completed on a regular basis, fraud perpetrators can be caught prior to inflicting significant damage.
"Historically speaking, auditors don't regularly find fraud even though we believe it is their responsibility. We take a more proactive approach. Our methodology was designed to pierce fraud concealment strategies, and unlike the traditional approach, we don't focus on internal controls, but rather the authenticity of the transaction. In fact, in frequent client examples our auditors have found instances of fraud when the internal controls are seemingly working as designed." stated Vonya Global Managing Partner Steven Randall.
More information can be found on the Fraud Penetration Study on Vonya Global Fraud Services website
About Vonya Global:
Vonya Global is a consulting firm specialized in providing internal audit, internal control, and risk assurance services to a wide range of companies. Above all else, we are on a mission to prove there is a better way to serve clients. To do so, we have taken the professional services framework back to the basics by providing Consistent Quality, Responsive Service, and Knowledge Leadership. Having locations throughout the world, Vonya Global serves as a value added alternative to the large accounting firms. There is a better way, Vonya Global will show you.
Vonya Global LLC is headquartered at 150 N. Michigan Avenue, Suite 2935, Chicago, IL 60601 and has locations worldwide. For more information please email info@vonyaglobal.com or visit the Vonya Global website.
CONTACT
Steven Randall
Vonya Global LLC
Voice: +1.312.578.0700
Fax: +1.312.276.4210
srandall (at) vonyaglobal.com
# # #