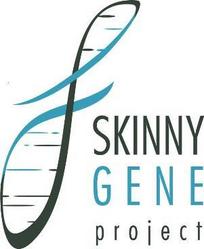 We have the programs in place, we just lack the financial resources required to expand our existing program to meet the needs of our San Diego community
San Diego, CA (Vocus) November 4, 2010
The Skinny Gene Project, a 501(c)(3) non-profit organization dedicated to preventing the onset of type 2 diabetes, is encouraging the diabetes prevention community to vote during the month of November to help the organization win a $50,000 grant from the Pepsi Refresh Project. Winning the $50,000 grant would provide the Skinny Gene Project with the necessary funds to have the education space, prediabetes education and nutrition team, and supplies needed to launch another community outreach program.
Voting began for the current round of eligible recipients for the Pepsi Refresh Project on November 1st and will continue through the 30th. The Skinny Gene Project's idea is 1 of 1,142 up for vote. The top 10 organizations in this category with the most votes in November will be awarded a grant.
To support the Skinny Gene Project during November, National Diabetes Awareness month, please visit http://www.refresheverything.com/preventdiabetes, and or text your vote (To: 73774, Message:103793). You may vote for the same organization both online and via text once a day, every day in November.
"We have the programs in place, we just lack the financial resources required to expand our existing program to meet the needs of our San Diego community", says Marlayna Bollinger, Executive Director for the Skinny Gene Project.
It is estimated that more than 300,000 people in San Diego County have prediabetes and are at risk of developing type 2 diabetes within the next few years. Unfortunately, 90% of those at-risk are unaware that they have this condition.
"Winning a $50,000 grant would allow us to go into the San Diego communities and educate our neighbors about the at-risk factors for type 2 diabetes and provide onsite prediabetes screenings."
Bollinger continues to say, "We don't want to just help identify a problem; we also want to be part of the solution. The grant would give us the program space and nutrition team needed to teach individuals and families how to eat nutrient-rich foods and live a healthier lifestyle to prevent type 2 diabetes."
###