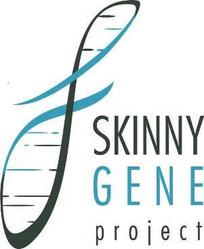 San Diego, CA (Vocus) October 27, 2010
The Skinny Gene Project, a division of the J. Moss Foundation dedicated to preventing the onset of type 2 diabetes, was selected as a national prospective candidate to win the $50,000 Pepsi Refresh Project Grant. Voting for the next round of 1,000 new applicants vying for their opportunity to win a Pepsi Refresh Grant will begin on November 1 2010. If selected as a grant recipient, The Skinny Gene Project plans to launch an additional Diabetes Prevention and Nutrition Education Program.
The Pepsi Refresh Project allows the public to decide, via online vote or text, which 32 programs will receive a total of $1.3 million dollars to positively impact our communities. Each of the eligible programs fall into 1 of 6 categories: Health, Arts & Culture, Food & Shelter, The Planet, Neighborhoods and Education. Pepsi will award grants to the 32 ideas that receive the most votes.
Eligible recipients are given 30 days to tell supporters about their impending inclusion in the Pepsi Refresh Project and generate enough support to have their idea funded. The Skinny Gene Project launched Create A Day Without Diabetes as a cause. The Skinny Gene Project is inviting everyone interested in diabetes prevention to join the cause and vote on November 1, 2010.
When asked about being included in November's round of ideas, Marlayna Bollinger, Executive Director of the Skinny Gene Project, stated, "Being included during National Diabetes Awareness Month is a blessing. We have an opportunity to give people the chance to delay or prevent type 2 diabetes, but we need votes to make this a reality. Diabetes is not limited by geographic boundaries, neither is our "community". Through the Pepsi Refresh Project we are reaching out to anyone living with or hoping to prevent diabetes, and giving them a way to get involved. Voting allows our voice to not only be heard, but counted. That is empowering!"
To support the Skinny Gene Project and other diabetes programs during National Diabetes Awareness Month, please visit http://www.refresheverything.com. Click on Join Refresh Everything at the bottom of the screen, register, and you will be given 10 votes a day to allocate to your favorite ideas. To find diabetes programs, type diabetes in the search bar at the top. To find a specific program, type the name of the organization or program in quotes (e.g. "Skinny Gene Project").
For more information regarding the Create A Day Without Diabetes Facebook page, please visit http://www.causes.com/causes/534268/about?m=1aadc74c.
###