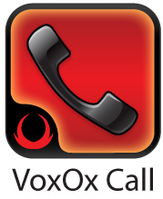 'We foresee this app becoming particularly popular among mobile users who have international calling needs or are living in areas where domestic outbound mobile calls incur toll fees,' said Rob Lewis, VP of product management at Telcentris.
San Diego, CA (PRWEB) April 29, 2011
VoxOx®, the first and only free consumer service that unifies all key communication channels — voice, text, chat, video, social media, email, fax and content sharing — into a single user interface, today announced the release of its first mobile app, VoxOx Call for iPhone®. The app leads with VoxOx's popular Call Connect service, which enables iPhone users to make cheap long-distance calls from anywhere in the world, doing so without relying heavily on a user's mobile data plan. The app also comes with a number of extras, including 2-way worldwide SMS, inbound faxing, Find Me call forwarding, on-call star commands that allow users to create 20-party conference calls, switch devices mid-call, digitally record calls and more. The mobile app syncs seamlessly with the full-featured VoxOx desktop software, allowing calls, texts, and faxes to be sent and received through the same account. New users can sign up for a free VoxOx account within the mobile app interface, and as part of the sign up process, select a free U.S. phone number (or purchase a low cost Canadian number) – the world's only phone number enabled with voice, SMS, fax, as well as voicemail transcription, all-in-one.
"Research indicates that feature-rich services such as ours are best introduced in bite-size portions, so we decided to focus our first mobile app on our Call Connect service – one of our most popular services that has garnered media attention from top-tier publications, including TIME and NY Times," said Bryan Hertz, CEO of Telcentris, the company that created VoxOx. "Our plan is to release a series of mobile apps, including standalone applets, and, down the road, a single, full-featured app that unifies all popular communication channels within a single mobile interface, similar to our desktop app."
Most VoIP calling apps rely heavily on a user's bandwidth, which can quickly deplete a mobile data plan or result in unreliable call quality. The VoxOx Call app utilizes the traditional telephone network to initiate a call, but does so at VoxOx's cheap worldwide calling rates, ensuring low cost and reliability. A user simply dials a contact's phone number, and then waits for their phone to ring with that person on the line. Instead of the call being routed as an outbound call for which a mobile carrier may charge toll fees, VoxOx turns it into an inbound call, which in most countries is toll free. This allows a mobile user to pay only pennies per minute for long-distance and international calls via VoxOx rates instead of dollars per minute through their mobile carrier.
"We foresee this app becoming particularly popular among mobile users who have international calling needs or are living in areas where domestic outbound mobile calls incur toll fees," said Rob Lewis, VP of product management at Telcentris. "One example is Canada – outbound mobile calls are very expensive there, and inbound calls are free, so a service like Call Connect can replace outbound mobile calling altogether. With the launch of a mobile interface for this service, Canadian iPhone users, as well as anyone with a similar mobile carrier arrangement worldwide, can reap significant cost savings."
For slightly more tech savvy users, the VoxOx Call mobile app can also be leveraged as a remote control for connecting calls between any two calling devices worldwide. This is particularly helpful when using the app on an iPad® or iPod touch®, which are capable of installing mobile apps, but are not technically phones. In these cases, the iOS user can indicate the phone number of the phone from which he would like to place the call (e.g., a desk phone in the U.S.), and the phone number of the phone he would like to reach (e.g., mobile phone in Canada). VoxOx's Call Connect service will then bridge the two calls together at the same low VoxOx rates.
As a whole, the VoxOx Call app for iPhone offers new and existing VoxOx users the ability to:

Initiate "callback" calls from an iPhone to any other phone worldwide at low VoIP rates
Auto-dial from iPhone address book
Send and receive SMS worldwide – free to receive, one to two pennies to send
Leverage star commands for 20-party conferencing, device transfer and call recording
Manage Find Me, which enables call forwarding to multiple phone numbers
Receive, view and forward faxes within mobile app interface
Change caller ID on the fly
View and retrieve VoxOx voicemail – includes voicemail transcription
Email transcripts of SMS conversations
And more
As mentioned above, new users can select a free phone number upon sign up, which facilitates their inbound calling, texting and faxing capabilities. In addition, this phone number can be utilized as a second line to the user's iPhone, should that individual prefer to have some calls appear as if they are coming from another number, such as a business line.
The VoxOx Call app for iPhone can be found on the App Store℠ or by signing up for free at http://www.voxox.com/iphone and can be used on any iPhone, iPad and iPod touch. New users who sign up for VoxOx via mobile app can download the VoxOx desktop software without any additional sign ups. The VoxOx desktop application is a recommended complement to the mobile app, as it offers the full suite of VoxOx features, including instant messaging and social media integration. SIP support is planned for upcoming versions of the app as another option for placing cheap mobile calls worldwide. For more information about VoxOx, please visit http://www.voxox.com.
About VoxOx®
VoxOx® is the first ever service that manages all forms of cross-media communication for consumers. It is the only service that unifies today's key communication channels – voice, text, chat, social media, video, email, fax, and content sharing – into a single, intuitive interface that gives consumers control of their contacts, conversations and most importantly, their interconnected lifestyles, both now and in the future. It combines the benefits of Internet telephony solutions, interoperable IMs, Web services and social networking aggregators, and much more at no cost to the user. For more information, please visit http://www.voxox.com. VoxOx is a service created by Telcentris® Inc., a leader in cloud communications. For more information on Telcentris, please visit http://www.telcentris.com.
# # #