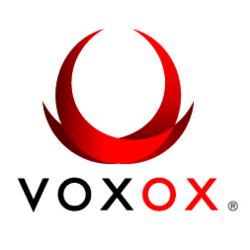 'When we saw what the VoxOx team has been able to achieve with minimal funding, we immediately knew that the company has great prospects to dominate the communications market,' - Michael O'Donnell, Managing Partner, Pepperwood Partners
San Diego, CA (PRWEB) January 18, 2013
Telcentris® Inc., a leader in cloud communications and the creator of VoxOx® and VoxOx In Business™, today announced that the company has raised $5.3 million in additional funding from new investor SBD Global Fund in order to support company's global growth initiatives. This funding stems from Telcentris' agreement with boutique investment banking advisory firm, Pepperwood Partners, LLC, in which Pepperwood is assisting the company in securing as much as $40 million in financing. Telcentris will leverage the funds to support the global growth of its flagship consumer offering VoxOx, the first free consumer service that unifies all key communication channels in a single user interface, and its VoxOx In Business solution suite, which provides unified communications solutions to Small and Medium-sized Business (SMB) and enterprise clients. The funding will also serve to advance the company's overarching technology development initiatives and acquisition of intellectual property.
Previously, Telcentris and its VoxOx brands were funded by angel and family office investors. The company has recently joined forces with Pepperwood Partners to initiate its first institutional round. With a focus on client-centric engagements, Pepperwood provides private equity financial services for the middle market. The management team consists of seasoned financial and technology industry veterans, including Rick Spitz, the former VP of software for Apple Computer and Patrick Seaman, who was the first employee and former director of technology at AudioNet/Broadcast.com, then owned by Mark Cuban and later sold to Yahoo! for more than 5 billion dollars.
"We've partnered with Pepperwood due to the firm's recent track record of successful deals in the technology space as well as their excellent understanding of Internet technology and impressive team," said Bryan Hertz, CEO of Telcentris. "In the few years that VoxOx has been on the market, we've gained notable traction around the world and now it's time for us to address our global audience in a much bigger way."
"When we saw what the VoxOx team has been able to achieve with minimal funding, we immediately knew that the company has great prospects to dominate the communications market," said Michael O'Donnell, managing partner at Pepperwood. "We are excited to announce our involvement at this significant stage in the company's financing – we are confident that the results will be impressive."
Telcentris' first institutional investor is SBD Global Fund, which stands for Stocks, Bonds, Derivatives. SBD Global Fund was established in 2010 and is based in Limassol, Cyprus. The Eastern-European private equity fund is a long term investor, providing capital to businesses with organic growth prospects. SBD Global Fund's chief investment officer, Gregory Klumov, will also be joining Telcentris' board of directors.
"We are pleased to provide this amount of capital to develop and market VoxOx and the unified communications technology suite that Telcentris has created," said Klumov. "Taking into consideration the traction they've already gained, we are optimistic about the global potential that exists for the company."
To learn more about Pepperwood Partners, please visit http://www.pepperwoodpartners.com. For more information about VoxOx and Telcentris, please visit http://www.voxox.com and http://www.telcentris.com, respectively.
About Telcentris®, Inc.
Telcentris is an innovator in cloud-based unified communications and VoIP solutions for consumer, business and wholesale markets. For consumers, Telcentris delivers VoxOx, a free service that integrates voice, text, chat, fax, social networking and more. For businesses, Telcentris provides VoxOx In Business – a complete suite of VoIP business phone solutions that are more cost effective, efficient and easier to manage than traditional phone systems. Through a wholesale division, Telcentris also offers turnkey VoIP solutions and carrier services. The foundation of the company's offerings is its award-winning unified communications platform in the cloud that enables the company and its customers to build powerful, scalable applications and services. Founded in 2006, Telcentris is headquartered in San Diego. For more information, please visit telcentris.com.
About Pepperwood Partners, LLC
Pepperwood Partners, LLC is a boutique investment banking advisory firm headquartered in Dallas, Texas. The Firm serves a select group of quality companies, offering comprehensive investment banking solutions including: Private Equity Capital Transactions, Turnaround Management Services, Mergers & Acquisitions Advisory, Corporate Valuations, and Fund Formation Services. The Pepperwood team includes experienced professionals with backgrounds as entrepreneurs, money managers, CFOs, private equity bankers and various credentialed analysts.