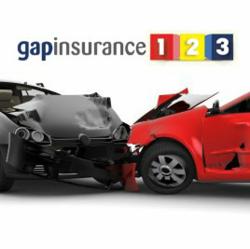 Vehicle Replacement Insurance is the popular choice for those who have a good discount on their new car purchase
Wirral, UK (PRWEB UK) 22 July 2012
The team at featured Gap Insurance broker, GapInsurance123 have launched a new guide to Vehicle Replacement Insurance for UK consumers. The company was featured in the Which Magazine Report* on Gap Insurance in 2012, and were highlighted as providing the cheapest UK premiums on every occasion when compared to the other leading providers.
VRI Gap Insurance has fast become the popular choice for UK new car buyers, as a spokeperson for GapInsurance123 explains.
"The manufacturers offers and discounts that are offered by car dealers often change over time. Certain models can attract transient promotions which can mean that is you get the right deal at the right time, you can get yourself a bargain."
Consumers can be unaware of issues that arise if the vehicle is stolen or in an accident, as the spokesperson continues to explain.
"The issue comes if the vehicle is 'written off' by your motor insurers, and you wish to replace the vehicle with the equivalent standard of model. The vehicle you bought a couple of years previously may now be several thousands of pounds more to replace. Even if you had taken a return to invoice policy, this would only provide cover to the original invoice price you paid and not the extra amount you need to replace the vehicle.
Vehicle Replacement Insurance can provide this extra cover, and has consistently proved to be the most popular level of cover we provide for new car purchases. Today there is plenty of information on VRI Gap Insurance on the internet, but we feel that this may be too general and does not explain the extra features we provide on our cover"
GapInsurance123 have extended their Vehicle Replacement cover to allow up to 5 year cover, and the types of vehicles permitted now include motorbikes, motorhomes and taxi's. The cover can also protect the cost of valuable dealer add on accessories such as paint protections and service plans. However, there is one further feature that the team highlight as a crucial difference between their cover and those of competitors, as the spokesperson for the company explains.
"Perhaps we are fortunate to have a great relationship with our product providers, but one aspect we have always been asked about is how a VRI claim is paid. Most equivalent policies will pay a nominated car dealer who will provide the equivalent vehicle for you. However a Vehicle Replacement Policy from Gap123 will pay the policyholder the funds to replace the vehicle. This allows the policyholder a choice on how exactly they can replace the car they lost.
It is because of all these subtle feature differences that we have provided a detailed guide into the product. Of course our sales team are always on hand to provide further information for car owners"
The company hope that they can add to the information provided and add that any questions or feedback is greatly appreciated.
*Note to editors - report taken from Which.co.uk