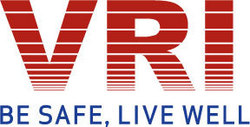 Dayton, OH (PRWEB) November 1, 2010 —
Valued Relationships, Inc. (VRI) has begun providing Personal Emergency Response Systems (PERS) to members of the Managed Long Term Care (MLTC) plan for dual eligible Medicare and Medicaid individuals provided by the HIP Health Plan of New York (HIP), an EmblemHealth company. The HIP VIP Dual Eligible (HMO) Medicaid Advantage Plus plan is designed to allow members to maintain their independence in the community for as long as possible. PERS devices worn by Members as pendants or bracelets will connect to VRI's Care Center, which will summon the appropriate response when activated by an MLTC plan member. The VRI Care Center responds to alerts within seconds using the industry's leading technology, including free-standing cellular service where there are no land lines.
"We are committed to helping frail, elderly and disabled Members of our MLTC program feel safe and secure in their homes, especially if they are living alone," says Stuart Lefkowich, Senior Vice President-Medicare for EmblemHealth. "We selected VRI because of its 21-year history of helping home-bound and other individuals, and the personal testimonials we reviewed. We are pleased to have VRI play this important role for our Members."
"It is gratifying that EmblemHealth has selected VRI to be its PERS provider based on our Care Center staff members' record of personalized and helpful service. Our responsive local on-site installation and service representatives put a personal face on our service," says Andy Schoonover, CEO of VRI. "We look forward to bringing peace of mind to MLTC members and their families."
The EmblemHealth MLTC program is being offered in all five boroughs of New York City, as well as Westchester, Nassau and Suffolk Counties. Every participant is assigned a Nurse Care Manager who will work with network physicians, nurses, social workers and other health care providers to develop a personalized plan of care.
In addition to their existing Medicare Advantage benefits, members of the MLTC program will receive personal care; help with chores, housekeeping and cooking; home and adult-day health care; social day care; delivered meals; and the Personal Emergency Response Systems provided by VRI.
About EmblemHealth
EmblemHealth, Inc., through its companies Group Health Incorporated (GHI) and HIP Health Plan of New York (HIP), provides affordable, quality health care coverage and administrative services to nearly 3.3 million people. Groups and individuals can choose from a variety of PPO, EPO and HMO programs, as well as prescription drug, dental and vision plans. Plans offer a choice of networks, including access to over 106,000 quality doctors and other health care professionals and most of the leading hospitals across the NY-NJ-CT Tristate Region. For more information, visit http://www.emblemhealth.com.
About VRI
VRI is a healthcare services company with over 20 years of experience, and is one of the largest providers of telemonitoring, medication adherence and medical alert systems in the country. VRI's services enable seniors, the chronically ill, and those with disabilities to maintain their independence and avoid long term care facilities and hospitalization. The company currently serves approximately 50,000 active clients across the United States. Its service portfolio includes Medical Alert Systems, Monitored Medication Dispensers, Telehealth services, and other specialty solutions to provide safety and independence for its clients. For more information, or to view the full range of VRI products, please visit http://www.monitoringcare.com.
###