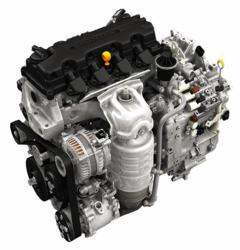 The Auto Pros USA company is one of many now selling preowned engines in the Honda brand online.
San Francisco, California (PRWEB) May 25, 2013
Performance vehicles remain popular in some parts of the country due to the amount of available parts for replacement. Many vehicles like the Honda Civic, Integra and Nissan Skyline are capable of accepting tuner parts to increase the style and performance. The AutoProsUSA.com company sells used auto parts to the public and has now added one of the most requested engines for sale. This company is now selling the used VTEC engine series by Honda. This genuine motor is among the preowned engines in the import inventory ready for immediate sale at http://autoprosusa.com/used-vtec-engines-for-sale.
The launch of the VTEC platform helped many vehicles in the Honda lineup to benefit. The increased horsepower without the addition of a turbocharger is one of the reasons for the popularity in this Honda exclusive technology. The Auto Pros USA company is one of many now selling preowned engines in the Honda brand online.
The addition of the used VTEC series is expected to help more buyers due to the lower mileage and above average exterior condition. The distribution companies supplying the motors now listed online now help to ensure a higher quality product for customer installations.
The new upgrades to import engines is one example of the policy changes now in place at this company. A better method of freight shipments was put in place to cut out the delays that buyers could experience in the freight transit process. Upon review of better companies, the AutoProsUSA.com company now contracts with better delivery companies to supply faster engine shipments.
These efforts now come with additional levels of insurance for orders at no additional charges. Customers planning to use this company for engine shipments get immediate access to these new incentives created for online and offline orders.
One of the features that is now available on the company website is the streaming video series. These videos are now created for most of the part types that are up for sale. A new YouTube video channel has now been created as a secondary source to obtain parts information. This company now supplies new videos on a regular basis to inform the public about inventory and how to complete orders.
One of the latest videos can be viewed at
http://www.youtube.com/watch?v=kvPM-im2AwU and is part of an ongoing commitment to boost customer knowledge before orders take place online or offline.
Buyers, salvage companies or junkyard dealers making parts requests or inquiries about current company pricing can take advantage of the new mailing address available. All requests for information can now be forwarded to the following location:
Auto Pros USA
1270 Crabb River Rd.
‪Richmond, TX 77469
(888) 230-1731
(713) 560-7017
About AutoProsUSA.com
The AutoProsUSA.com company discounts its available auto parts for buyers to provide a better way to find classic and newer parts for lower than retail prices. This company staffs each department to handle customer service for buyers in North America. The toll-free number established at the company launch remains one contact method used by buyers. The AutoProsUSA.com company developed its unique system of online quotes this year and is now setting record number for quote distributions. The quarterly sales for this company are now higher compared with the same time frame last year. New ways to distribute engines faster were introduced this year as a combined effort to raise company sales volumes.