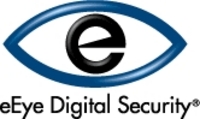 Security and compliance are two major pain points that are top of mind for many CIOs and IT managers
Phoenix, AZ (PRWEB) October 21, 2010
eEye Digital Security, a provider of IT security and unified vulnerability management solutions, today announced that it has signed an OEM agreement with N-able Technologies™, the global leader in remote network and systems management (NSM) software for managed service providers (MSPs) and IT departments. N-able will market and sell eEye's Retina Network Security Scanner for multi-platform vulnerability and configuration assessment along with eEye's Regulatory Reporting Packs under the brand name N-able Remote Audit Manager . The new offering will integrate with N-able's N-central 7.1 NSM software and enable MSPs to add greater value by offering customers integrated vulnerability management, configuration, and compliance management.
eEye also announced that eEye CTO and co-founder Marc Maiffret will make a presentation on the value to MSPs of vulnerability scanning and compliance reporting at the N-able Partners Summit, held in Scottsdale, Ariz., Oct. 20-22.
"Security and compliance are two major pain points that are top of mind for many CIOs and IT managers," said J.P. Jauvin, COO of N-able Technologies. "By using our new Remote Audit Manager technology powered by eEye Digital Security, we're enabling our MSPs to address their customers' regulatory requirements, while proactively managing network vulnerabilities and risk."
eEye's Retina Network Security Scanner for multi-platform vulnerability and configuration assessment contains all the tools needed to identify known and Zero Day vulnerabilities and remediate the network vulnerabilities that lead to exposure and malicious attacks. The scanner also provides integrated security risk assessment, enabling security best practices, policy enforcement and regulatory audits. In addition to offering N-able MSPs world-class vulnerability management, the OEM agreement enables them to add value to their offerings with eEye's Regulatory Reporting which provides centralized monitoring and reporting on the state of compliance within an organization. For example, MSPs can assist their customers in automatically enforcing regulatory security rules to secure protected information, avoid data breach violations, and easily report on compliance throughout the organization.
"N-able is living up to its name by offering our Retina Network Security Scanner to its MSP partners," said Maiffret. "Together, our technologies enable MSPs to proactively protect their customers' assets from attack. eEye is consistently the first to find critical threats and then build protections into its solutions. Our agreement with N-able assures its MSPs that they can effectively protect customers against vulnerabilities that emerge, ensure systems are configured according to policy, and easily report on regulatory compliance throughout the organization."
About N-able Technologies
N-able Technologies is the global leader in remote network and systems management software for IT departments and managed service providers. N-able's award-winning N-central platform and complementary toolsets, backed by best-in-class business and technical services, are proven to reduce IT support costs, improve network performance and increase productivity through the proactive monitoring, management and optimization of IP-enabled devices and IT infrastructure. N-able is 100% channel-friendly and maintains operations in North America, the U.K., the Netherlands and Australia. Start a free 30-day trial of N-central.
About eEye Digital Security
Since 1998, eEye Digital Security has made vulnerability management simpler, less expensive and more effective by providing the only unified vulnerability and compliance management solution that integrates assessment, mitigation and protection into a complete offering. With a proven history of innovation, eEye has consistently been the first to uncover critical vulnerabilities and prevent their exploit. eEye leverages its world-renowned research to create award-winning solutions that strategically secure critical IT assets and the data they hold. Thousands of mid-to-large-size private-sector and government organizations, including some of the most complex IT environments in the world, rely on eEye solutions to protect against the latest known, unknown and zero-day vulnerabilities. See more at eeye.com.
Follow eEye Digital Security
eEye Twitter
IT Security Blog
eEye Linkedin
eEye on Facebook
# # #