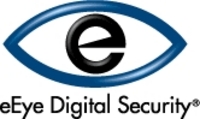 Irvine, CA (PRWEB) July 15, 2010
eEye Digital Security, a leading provider of IT security vulnerability management solutions, today announced an open registration period for a live web event, "Avoid the Top Five Vulnerability Management Mistakes" to be held on Tuesday, August 10, 2010 at 9 AM (Pacific) / 12 PM (Eastern).
Because the cost and consequences of maintaining security and compliance are steeper than ever, eEye invites IT Security professionals to join this event to learn how to avoid the top five vulnerability management mistakes.
eEye's co-founder and well-known security expert, Marc Maiffret, will host the event. He will identify what's most critical for IT Security pros and how to:

Avoid the top five vulnerability management mistakes.
Respond to today's ever-increasing threats, vulnerabilities, and compliance requirements.
Protect critical IT assets and improve your security posture, while reducing costs.
"The challenges of vulnerability management have grown more complex with constantly changing IT infrastructures, sophisticated cyber attacks and ongoing regulatory compliance requirements," said Marc Maiffret, eEye CTO and co-founder. "Vulnerability management has entered a new era and just being able to identify vulnerabilities isn't enough. I hope IT security pros will attend this event so that they can secure their environments more effectively and be able to mitigate and protect against known, unknown and zero-day threats."
To register for this eEye web event with presenter, Marc Maiffret, go to: Avoid the Top Five Vulnerability Management Mistakes.
About eEye Digital Security
Since 1998, eEye Digital Security has made vulnerability management simpler, less expensive and more effective by providing the only unified vulnerability and compliance management solution that integrates assessment, mitigation and protection into a complete offering. With a proven history of innovation, eEye has consistently been the first to uncover critical vulnerabilities and prevent their exploit. eEye leverages.
###