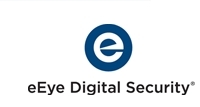 Irvine, CA (PRWEB) March 2, 2011
eEye Digital Security, a provider of IT security and unified vulnerability management solutions, will present the first in a series of web events, "The Vision for Vulnerability Management: Simple. Scalable. Flexible." on Thursday, March 3, 2011 at 8:30 AM (Pacific) / 11:30 AM (Eastern). Subsequent sessions will be held at 11:30 AM (Eastern) on March 8th, 10th, and 15th.
eEye's "vision series" of webinars will be co-hosted by CTO and Cofounder, Marc Maiffret, and eEye VP of Strategy, Brad Hibbert, who manage eEye's research and development teams, respectively. The session will provide candid analysis of today's IT security threats and attacks, industry trends and challenges, and how eEye's Unified Vulnerability Management solutions make the management of complex security and compliance requirements simpler and more effective.
The session will also address:

"We're committed to keeping the IT Security community informed on what we're doing from a research and technology perspective," said Marc Maiffret, eEye CTO and cofounder. "These sessions allow us to share our latest insights, as well as hear from our customers and prospects."
Register for any of eEye's "vision series" webinars.
About eEye Digital Security
Since 1998, eEye Digital Security has made vulnerability and compliance management simpler and more efficient by providing the only unified solution that integrates assessment, mitigation, protection, and reporting into a complete offering with optional add-on modules for configuration compliance, regulatory reporting, and integrated patch management. eEye's world-renowned research and development team is consistently the first to uncover critical vulnerabilities and build new protections into our solutions to prevent their exploit. Thousands of mid-to-large-size private-sector and government organizations, including the largest vulnerability management installations in the world, rely on eEye to protect against the latest known and zero-day vulnerabilities. More at eeye.com.
###