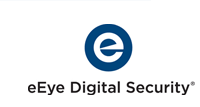 (PRWEB) September 15, 2011
eEye Digital Security, a provider of IT security and unified vulnerability management solutions, will exhibit at the INTERFACE 2011 Conference at the Radisson Fort McDowell in Phoenix, Arizona, September 22, 2011.
INTERFACE is a series of single-day IT conferences addressing the advances in Information Security, Business Continuance Planning and Communications in several markets across the Western United States. INTERFACE combines educational presentations, vendor exhibits, and thought-provoking keynotes to help middle to senior-level IT Managers from corporate, academic and government organizations turn assigned objectives into accomplished realities.
eEye invites conference attendees to explore the Company's latest innovations, particularly the newly released Retina CS 2.5 Management solution. Retina CS is the only unified vulnerability and compliance management solution that integrates security risk discovery, prioritization, remediation, and reporting into a single, web-based console.
At the event, eEye will encourage attendees to take advantage of several free, online resources that the company provides to the IT security community. Retina Community is a free vulnerability scanner for up to 32 IPs, now being used by thousands of organizations. Zero Day Tracker provides a catalogue of the newest zero-day vulnerabilities, instructions for quick remediation, and a historical record of past vulnerabilities. eEye's Vulnerability Expert Forum (VEF), hosted by Maiffret and the eEye Research Team, is a popular monthly webinar attended by hundreds of IT security professionals seeking insight and information on recently announced critical vulnerabilities from Microsoft and other software vendors.
About eEye Digital Security
Since 1998, eEye Digital Security has made vulnerability and compliance management simpler and more efficient by providing the only unified solution that integrates assessment, mitigation, protection, and reporting into a complete offering with optional add-on modules for configuration compliance, regulatory reporting, and integrated patch management. eEye's world-renowned research and development team is consistently the first to uncover critical vulnerabilities and build new protections into our solutions to prevent their exploit. Thousands of mid-to-large-size private-sector and government organizations, including the largest vulnerability management installations in the world, rely on eEye to protect against the latest known and zero-day vulnerabilities. More at eeye.com.
###