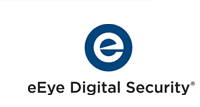 eEye will promote its new version of Retina CS, which dramatically reduces security risks in physical, mobile, and virtualized environments.
Phoenix, AZ (PRWEB) October 21, 2011
eEye Digital Security, a provider of IT security and unified vulnerability management solutions, will participate in the SANS Chicago conference at The Palmer House Hilton Hotel in Chicago, Illinois, to be held October 23-28, 2011. eEye will exhibit in the one-day vendor showcase on Monday, October 24, 2011.
SANS conferences provide intensive, immersion training designed to help IT security professionals master the practical steps necessary for defending systems and networks against threats. SANS delivers more than 400 Information Security training courses in 90 cities around the world.
At SANS Chicago, eEye will promote its new version of Retina CS, which dramatically reduces security risks in physical, mobile, and virtualized environments. Retina CS is the first vulnerability management solution to provide mobile device assessment as part of its unified vulnerability management solution, as well as the first and only solution to enable security for virtualized application packages deployed via VMware's ThinApp™ technology. Retina CS integrates security risk discovery, prioritization, remediation, and reporting into a single, web-based console.
At the event, eEye will encourage attendees to download its latest free product, Retina CS Community, the industry's first free vulnerability management solution for up to 128 IPs. Additionally, the Company will promote free, online resources including its Zero Day Tracker, which provides a catalogue of the newest zero-day vulnerabilities, instructions for quick remediation, and a historical record of past vulnerabilities, as well as the Vulnerability Expert Forum (VEF), a popular monthly webinar attended by hundreds of IT security professionals seeking insight and information on recently announced critical vulnerabilities from Microsoft and other software vendors.
About eEye Digital Security
Since 1998, eEye Digital Security has made vulnerability and compliance management simpler and more efficient by providing the only unified solution that integrates assessment, mitigation, protection, and reporting into a complete offering with optional add-on modules for configuration compliance, regulatory reporting, and integrated patch management. eEye's world-renowned research and development team is consistently the first to uncover critical vulnerabilities and build new protections into our solutions to prevent their exploit. Thousands of mid-to-large-size private-sector and government organizations, including the largest vulnerability management installations in the world, rely on eEye to protect against the latest known and zero-day vulnerabilities. More at eeye.com.
###