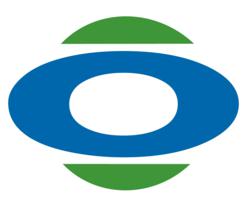 "As more video service providers enter the market, the demand and need for greater analytics and reporting is increasing in order to enhance service levels, delivery capabilities, differentiation, optimal use of infrastructure and more." - Alfredo Ramirez
Austin, Texas (PRWEB) August 28, 2012
Vyopta Incorporated, a pioneer developer of applications for Cisco business video (Unified Communications, TelePresence and Media Experience) announced that its vAnalytics application now includes additional support for organizations who provide video communications managed services.
Vyopta's vAnalytics is an analytics and reporting application that provides business intelligence regarding an organization's video communications investment and its value contribution. vAnalytics provides customers with insight to trends in health of overall system, system utilization, capacity to support video calls, call patterns, types of calls, conference sizes and more within a few clicks from a simple, secure web-based interface. Information is presented in dashboards and reports for faster decision-making in planning, budgeting, asset management, cost accounting, system architecture, service levels and much more. Some customers are expanding data collection to align video with business objectives to gain more value from their investment.
For video managed service providers, vAnalytics now supports a multi-customer model and can include billing interfaces for more accurate reporting and invoicing by customer. Enhancements to the platform include multi-customer analytics and reporting, new distribution reports and data collection from additional systems.
"As more video service providers enter the market, the demand and need for greater analytics and reporting is increasing in order to enhance service levels, delivery capabilities, differentiation, optimal use of infrastructure and more." said Alfredo Ramirez, President and CEO of Vyopta. "The ability to easily and automatically collect more information and by many more dimensions enables large to small service providers to introduce and support many more profitable service plans and pricing."
Vyopta vAnalytics has also been adopted recently at several Fortune 500 companies, government agencies and managed video service providers, which include Groupon, MCNC, Universal Understanding, and The University of Texas.
About Vyopta Incorporated
Vyopta is a pioneer developer of applications for Cisco business video. Vyopta adapts video to business processes, delivering high-quality customer service, process automation and business intelligence. Vyopta's solutions unleash the potential of business video investments, resulting in improved educator and student performance and outcomes, enhanced customer satisfaction and retention, increased sales and cost savings and greater agility in meeting continually changing business demands. For more information on Vyopta and its products, visit http://www.vyopta.com.