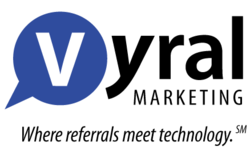 I know the more we contact our customers, the better
OMAHA, Nebraska, (PRWEB) February 25, 2013
In an unsteady economic climate, few business owners can afford any unnecessary customer detractors. House of Mufflers and Brakes owner Rick Bettger has begun strategizing a new marketing plan that incorporates a Vyral Marketing customer database video marketing series designed to tell customers and potential customers that despite its name, his business offers much more than just mufflers and brakes.
Omaha's House of Mufflers and Brakes is a long-established company with seven locations in and around Omaha. Owner Rick Bettger has been trying to overcome the limitations of the business's name that he believes contributed to a dip in sales in 2012, when a combination of factors affected the auto repair industry. While the Bettger's marketing strategy update is still being developed, he has wasted no time in tapping the potential of the Vyral Marketing "done-for-you" video service to spread the word that House of Mufflers and Brakes is a full-service auto repair and supply business.
"What the Vyral Marketing service does, in addition to keeping us in touch with our customers, is it gives us the opportunity to show our customers and potential customers that we offer everything they need related to auto repair except body work and transmissions," Bettger says.
Bettger's video blogs, which run between three and four minutes on average, offer viewers tips on everything from routine car maintenance to alignment, tires, shocks, struts and catalytic converters. House of Mufflers and Brakes offers oil changes and engine replacements, and almost everything in-between.
Bettger puts plenty of personality into each video, which he says he has the time to do because Vyral Marketing does everything else for him.
"I like the idea of them managing the process, maintaining my customer database, creating the emails, editing the videos, managing the structure of the page – all I have to do is film it, and I find a lot of value in that," Bettger says.
Bettger says the consistent method of creating and distributing the videos to his customer database is extremely effective in getting his message out there.
"I know the more we contact our customers, the better," he says. "The auto repair and service industry has a legacy of distrust from consumers that is difficult to overcome.
"In our business, it's really about community and trust, and the video blogs we produce certainly help establish a sense of trust between our customers and us," Bettger says.
Bettger also appreciates the analytics he can access readily that tell him how many people have opened the emails containing each video, and how many have viewed the video. The Vyral Marketing package is part of Bettger's marketing plan revamp, which will include a new website and possibly a company name change.
I know people are following the videos because we get a ton of great feedback on them – they allow us to project personality on the company," Bettger says.
Frank Klesitz, CEO of Vyral Marketing, says that the education-based videos Bettger makes are creative, quirky, and informative – a perfect combination for capturing and maintaining the attention of customers and potential customers on the House of Mufflers and Brakes database – the company's number one asset, according to Klesitz.
"We help Rick and all of our customers get more sales from their entire customer database with minimal time expenditure," Klesitz says.
To learn more about Vyral Marketing's video blogging service for business, request a free consultation, visit the Vyral Marketing website, call 1-800-323-9974, or Email frank(at)getvyral(dot)com.
About Vyral Marketing:
VyralMarketing.com was launched in 2009 by Frank Klesitz to provide "done for you" education-based customer database marketing services to businesses and independent service professionals. Vyral Marketing offers a cost-effective complement to traditional advertising that results in more referrals and repeat sales. Businesses who follow the Vyral Marketing program for 12 months can expect at least 10 percent of their customer database to buy again or refer others.
For a flat fee of $525 per month, Vyral Marketing customers receive video editing, custom article writing, social media marketing, Email marketing, and personalized feedback and coaching. In 2012 alone,135 Vyral Marketing clients recorded more than 2,600 videos for distribution to their customer databases. Each Vyral Marketing client receives a monthly coaching call to receive personalized topic recommendations and scripts upon request. Vyral Marketing also provides a staff of video editors, writers and administrative personnel to handle the entire process, including distribution to the client's customer database via Email and social media.
###