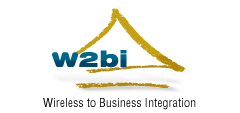 w2bi is delighted to have worked so closely with Rohde & Schwarz to produce such an advanced solution for our industry partners
South Plainfield, NJ (PRWEB) October 18, 2012
w2bi, Inc. and Rohde & Schwarz proudly announce a new solution for compact deployment of Automated Global Mode System Selection test setup. Combining w2bi's industry proven automated test software infrastructure with the industry leading R&S®CMW500 hardware enables robust test scenarios that emulate LTE, GSM, WCDMA, 1X, and EVDO networks with up to eight active simultaneously cells leveraging different combinations.
This solution provides a great option to address the Mobile Operator's global system selection and roaming test plans for device certification. The combined w2bi R&S®CMW500 configuration supports complex test plans that require multiple network technologies to be emulated simultaneously while leveraging a compact footprint of test equipment.
"w2bi is delighted to have worked so closely with Rohde & Schwarz to produce such an advanced solution for our industry partners. This will enable mobile operators, device and chip manufactures, operating system providers, and labs to optimize their capital and operational costs by increasing functionality while reducing lab space, and power requirements," said Derek DiPerna CEO and President of w2bi.
The w2bi system is now available for purchase to support these four R&S®CMW500 environments.
About w2bi, Inc.
w2bi, Inc. headquartered in New Jersey, develops innovative automated test software for the wireless communications industry. w2bi products improve certification time-to-market, assist to increase the quality of mobile devices, and ultimately reduce return rates. w2bi's automation includes such product platforms as QUIKPROBE™, Q-DAAT™, Q-GENERIC®, QUIKTOUCH™, QUIKSTRESS™ as well as custom R&D products for automated device testing. Since 1997 w2bi has been deploying systems globally addressing the needs of mobile operators, device makers, operating system providers, and application providers.
For more information about w2bi, Inc. visit http://www.w2bi.com, or contact via email info(at)w2bi(dot)com or call +1-908-688-1700
Rohde & Schwarz (http://www.rohde-schwarz.com)
Rohde & Schwarz is an independent group of companies specializing in electronics. It is a leading supplier of solutions in the fields of test and measurement, broadcasting, radio monitoring and radio location as well as secure communications. Established more than 75 years ago, Rohde & Schwarz has a global presence and a dedicated service network in over 70 countries. It has approx. 8400 employees and achieved net revenue of € 1.6 billion in fiscal year 2010/2011 (July 2010 to June 2011). Company headquarters are in Munich, Germany.
R&S® is a registered trademark of Rohde & Schwarz GmbH & Co. KG