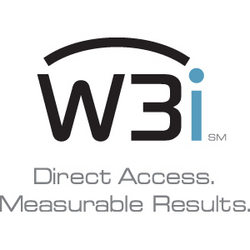 St. Cloud, MN (PRWEB) August 12, 2007
W3i Holdings, LLC announced today that Matt Mortenson has joined W3i as Director of Product Management, reporting to Ryan Weber, Chief Marketing Officer.
Prior to W3i Matt held various technical lead and management positions at Motorola, Inc. within their Networks business unit. In his last position with Motorola Matt served as the Business and Product Manager responsible for core network products. During his tenure he developed business and product strategies in telecommunications and technology markets working specifically with mobile messaging applications and next generation network product lines.
"Matt brings with him a wealth of Product Management experience from his position with Motorola, Inc.; and we're excited to welcome him to our team. His experience will be an asset as we continue to grow our download and mobile business, Ringtone.com." said Robert Weber, Chief Executive Officer.
Matt has a B.S. degree from the University of Minnesota, Institute of Technology, Minneapolis, MN and a Wireless Communications Engineering Certificate from the Illinois Institute of Technology, Chicago, IL.
###