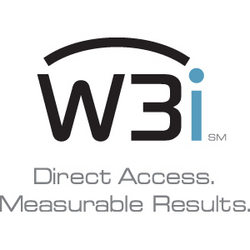 Since using InstallIQ™ for the installation of W3i's original content, we have increased our valid install rate by 50% with 25% increases in EPC rates
St. Cloud, MN (PRWEB) February 21, 2008
W3i's InstallIQ™ enables flexibility in the download process. The new, proprietary installation authoring tool systematically delivers the optimal download experience for each specific user and partner. InstallIQ™ supports Microsoft's Windows Installer technology.
"W3i's intuitive InstallIQ™ allows us to customize the install for each user. With this new technology our users are only offered downloads that are useful to them. This creates a better user experience in the long run," comments Robert Weber, Vice President of Business Development and Co-Owner of W3i.
InstallIQ™ can also be easily customized with partners' graphics and text and is an essential element of the W3i Download Network, an outsourced, permission-based advertising solution that allows additional profit from software downloads. "Since using InstallIQ™ for the installation of W3i's original content, we have increased our valid install rate by 50% with 25% increases in EPC rates," adds Robert Weber. "InstallIQ™ is a proven, proprietary technology that we offer to all our partners."
W3i has developed a service for companies with consumer software that are looking for additional revenue from these downloads. To learn more, contact W3i about the W3i Download Network.
About W3i
W3i delivers proven desktop and mobile e-services, which enable increased revenue from integrated, multi-channel digital content. With e-services tested and optimized on over 15 million unique users each month, W3i can increase your revenue from digital content or provide a receptive consumer base for customized, targeted marketing programs. The three Weber brothers, owners of W3i, are recent winners of the Ernst & Young Entrepreneur Of The Year® 2006 Award in the Minnesota and Dakotas region. To learn more about W3i, visit http://www.W3i.com.
###