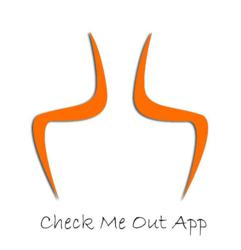 #WaaaHaaa!!!
Hollywood, FL (PRWEB) April 27, 2012
Check Me Out App has announced its new app that is now available for download at Google Play. The inventor of this new app, Dr. Neil Spanier, a chiropractor, states he had this idea 30 years ago. Seeing the reflection of a reflection was how the concept was conceived. Knowing that reflections are reversed, getting to view the reflection of a reflection is the solution to being able to view one's self without having to view a mirror image.
Dr. Spanier states he started using his non-reversing image displayer as a chiropractic posture analysis tool. He states that it prevents the patient from cheating or leaning when their posture is being "checked out". The chiropractor made the Check Me Out app so his patients would be able to check out their posture and keep a daily journal of their "head tilt, high ear, and high shoulder". He further states that his posture analysis tool ended up having multiple applications. Just as a drug can be taken for one ailment and can be found to have a positive side effect. This non-reversing way to view oneself is an improvement to the mouse trap, in regards to mirrors.
Waaahaaa Apps Companyy also has a very catchy catch phrase or "hashtag".
#Waaahaaa!!! was tweeted yesterday by Kris Jenner. Go check out her tweet.
Go to http://www.waaahaaa.com or http://www.checkmeoutmirrorapp.com and turn up the volume. Maybe hit the refresh button a few hundred times too. #Waaahaaa!