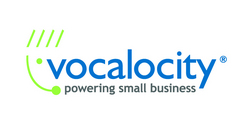 Wain brings an ideal blend of leadership, technology, and sales experience that we need to continue to drive our company forward.
Atlanta, GA (PRWEB) February 22, 2010
Vocalocity®, the leading provider of small business VoIP services, today announced Wain Kellum has joined the company as its new Chief Executive Officer. Kellum joins Vocalocity from Omnilink Systems, a leading provider of location-based service (LBS) monitoring solutions, where he has served as CEO since 2007.
Kellum is a veteran technology executive and entrepreneur with more than 25 years of experience leading fast-growth technology companies. Kellum has a proven track record in consistent revenue growth, acquiring and integrating companies, forging strategic alliances, and raising venture capital, including equity transactions with Microsoft and Hewlett Packard (HP).
"Wain brings an ideal blend of leadership, technology, and sales experience that we need to continue to drive our company forward," said Boris Jerkunica, Chairman and Co-Founder of Vocalocity. "I am looking forward to working closely with Wain over the next few years as we aggressively scale the range and reach of our small business VoIP services."
Prior to joining Omnilink Systems as CEO, Kellum successfully led a variety of technology companies through various stages of growth and exit. Kellum started, grew, and eventually sold Extreme Logic to Hewlett Packard. When sold, Extreme Logic was one of the largest software development companies in the world focused on Microsoft development technologies. After Extreme Logic, he joined nuBridges as CEO, working closely with Tycho Howle to build the company from pre-revenue to one with strong recurring revenues and positive cash flow. Early in his career, Kellum worked as a business strategist for Dun & Bradstreet Software and a manufacturing consultant for Ernst & Young. He started his career with successful assignments in both software development and field sales for Management Science America, Inc. (MSA).
"Vocalocity has a unique and distinct value proposition and there is a tremendous upside in accelerating our business model of bringing VoIP communications to the small business market", said Wain Kellum, CEO of Vocalocity. "There is also a nearly unlimited potential in helping small businesses take advantage of additional capabilities of the cloud computing phenomenon by extending our core offerings."
Kellum serves on the board of directors of NETtime Solutions and is the Chair Emeritus of TechBridge, an Atlanta-based nonprofit. Kellum also serves as an advisor to the Advanced Technology Development Center (ATDC) which helps Georgia entrepreneurs launch and build successful technology companies.
In addition to his private and nonprofit experiences, Kellum is a recognized leader in the technology community. Among his achievements, Kellum was the recipient of the Southeastern AeA 2005 "Spirit of Endeavor" Award for Outstanding Leadership, and was named one of the "25 Most Influential People in the Southeast" by TechJournal South.
Kellum earned his Bachelor of Science degree in Business Administration with honors from the University of South Carolina and an MBA from Georgia State University. He also completed the Advanced Management Program (AMP) at Harvard Business School.
About Vocalocity®
Founded in 2003, Vocalocity is the leading provider of VoIP (Voice over Internet Protocol) communication services for small businesses with fewer than 20 employees. Vocalocity powers thousands of small businesses with its core offering, VocalocityPBX, a hosted PBX solution that provides customers with the quality and reliability of traditional PBX phone systems, with more features, flexibility and cost savings. Vocalocity helps small businesses compete more effectively, by providing them with communication services traditionally reserved for larger organizations, at small business prices. For more information about Vocalocity, please visit vocalocity.com or call 678.528.9000.
# # #