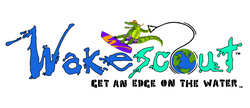 Imagine being able to wakeboard, water ski, wakesurf...all over the world. With WakeScout, discover resorts, schools, clubs, charters, cable parks and marinas...close to your home town or wherever your travels take you.
San Juan Capistrano, CA (PRWEB) June 24, 2010
Announcing the launch of WakeScout, http://www.wakescout.com , a comprehensive online resource for water sports, where enthusiasts can find and share information about destinations all over the world to wakeboard, waterski, wakeskate, barefoot, wakesurf, kneeboard, hydrofoil and trick ski.
Anyone who is passionate about watersports can now share their favorite destinations with a new online community, and in turn, discover and learn about new watersport locations. With the creation and launch of WakeScout, now there is a resource where enthusiasts can connect with others equally passionate about their sport.
WakeScout is a community-driven site. Community members are encouraged to provide ratings, reviews, comments, photos and videos, providing insight into each listing.
Additionally, members have the opportunity to contribute new listings and update listing information, so the listings are comprehensive, accurate and up to date.
Currently, WakeScout has over 1,000 listings from 71 countries and 799 cities throughout the world.
The comprehensive WakeScout database provides the watersport community with a complete list of:

Resorts offering watersports to their guests
Clubs providing non-members the opportunity to ski or board with them for a day
Schools offering instruction and training in a variety of disciplines
Charters providing enthusiasts the opportunity to enjoy their favorite watersport by providing the boat, driver, equipment and instruction
Cable parks where no boat is required -- just grab a handle and start shredding the water
Marinas offering ski boats, waterskis and wakeboards for rent
Additionally, each WakeScout listing features:

The name of the lake, river, bay, etc. where the listing is located
The watersport disciplines (wakeboard, tricks, kneeboard, waterski, etc.) they specialize in
The type and brand of equipment available to use
The manufacturer and model of the boats they use
Whether there is a ski course, rails, kickers, sliders or jump ramp available for use
Operating hours
Complete contact information
Information regarding the water temperature, wind patterns, watercraft traffic and the current water level
Connect on the Water
Until now, watersport enthusiasts have been in need of an easy way to find others to share their passion for getting on the water. Often times, wakeboarders and waterskiers are interested in finding a boat owner willing to provide a "pull" or boat owners look for a "third."
Recognizing this need, WakeScout has developed "Connect on the Water". This feature provides a quick and easy way to find and meet up with others who share a passion for getting out on the water, anywhere in the world.
For anyone traveling, new to an area, or just someone looking for others in their hometown to go waterskiing or wakeboarding with, this feature is a specialized search process that enables users to easily find or offer "pulls" anywhere in the world. Users simply enter their search criteria indicating where they would like to get or offer a "pull" and WakeScout instantly provides a list of matching WakeScout community members.
WakeScout is the watersports community's online resource to discover and share information about places and people all over the world where they can enjoy their favorite water sports.
Get an edge on the water, anywhere in the world with WakeScout.
About WakeScout
WakesScout is a water sports community website providing an online resource of places and people throughout the world where watersports enthusiasts can enjoy their favorite water sports. The website was launched on March 17, 2010. WakeScout headquarters are in San Juan Capistrano, California.
Contact:
William Luczo
Founder and President
WakeScout
949-433-5124
info@wakescout.com
http://www.wakescout.com
###