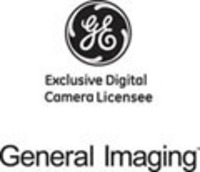 Walgreens is a vibrant American institution with high visibility
TORRANCE, Calif. (PRWEB) January 31, 2008
Walgreens has been selling the entire lineup of GE digital cameras through its website, Walgreens.com, and the relationship is now expanding to put GE cameras in all of the pharmacy giant's brick-and-mortar stores.
"Walgreens is a vibrant American institution with high visibility," said Hiroshi "Hugh" Komiya, chairman and CEO of General Imaging. "It is great to be able to add such an important retailer to our team."
Walgreens stores will stock the A735 and the E850, both in black, beginning April 15, 2008.
"We've been pleased to have GE cameras available to customers through Walgreens.com, and now we're excited to take the next step and bring these stylish, easy-to-use cameras to our shelves," said Robin Randolph, division merchandise manager for Walgreens.
"There's a Walgreens in nearly every neighborhood in America. Having our cameras available in stores that are so familiar to generations of Americans is a great accomplishment," said Rene Buhay, General Imaging's senior vice president of sales and marketing for the Americas. "This will help us greatly in further extending our brand."
All GE cameras boast sleek and intuitive design, as well as an array of popular, advanced functions as standard features, including face detection, image stabilization, red-eye removal, 1600 ISO sensitivity, and panorama stitching - all of which are embedded in the camera. Panorama stitching is proving to be an especially popular feature, allowing the user to join three images together seamlessly to take in landscapes and other wide vistas.
GE cameras also offer movie mode, continuous-shot mode, and a variety of special scene modes - all at highly competitive prices.
The GE A735 is one of the first cameras on the market to include blink detection and smile detection, ensuring that the user captures just the right moment when taking shots of people. After a shot is taken, the blink detection feature alerts the user that the subject's eyes were closed and allows another attempt. The smile detection feature, when engaged, works by tripping the shutter automatically when the subject smiles.
The A735 offers 7 megapixels of resolution, a 3x zoom, and a 2.5-inch LCD screen.
The E850 has been one of GE's most popular cameras, in part because it boasts a 28mm-equivalent wide-angle lens. The E850 features 8 megapixels, 5x zoom, a 3-inch LCD, and a 28mm-equivalent wide-angle lens.
About General Imaging
An independent new company based in Torrance, Calif., General Imaging unveiled the first-ever line of GE digital cameras on March 8 in Las Vegas during PMA 07, the leading industry photographic trade show. More information about the A735, E850 and the entire line of GE cameras is available at http://www.ge.com/digitalcameras.
About Walgreens
Founded in 1901, Walgreens is the nation's largest drugstore chain with fiscal 2007 sales of $53.8 billion. The company operates 6,148 stores in 49 states and Puerto Rico. More information about Walgreens is available at Walgreens.com.