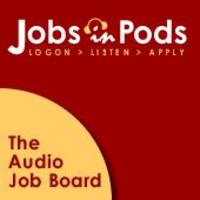 This is a great way to speak to the iPod generation of job seekers
Trumbull, CT (PRWEB) July 23, 2007
Jobs in Pods, the web's first ever audio jobcast service, announced today that national retailer Walgreens has begun using its services for a new recruitment campaign which highlights the different career paths at America's fastest-growing retail pharmacy.
The first "jobcast" focuses on Pharmacist jobs and can be listened to at Jobsinpods.com. Amanda Bidlencik, Walgreens' Manager of Pharmacy Relations represented the company during the interview. The eight minute audio details the role of a Walgreens Pharmacist and covers such topics as educational assistance, career advancement opportunities, benefits offered and how to apply.
"This is a great way to speak to the iPod generation of job seekers," says Chris Russell, the founder of Jobs in Pods. "Walgreens is bringing their jobs to life and connecting with today's job seekers in a medium they are comfortable with," he adds.
Shaker Recruitment Advertising & Communications, which helped plan the audio series, agrees. "Individuals consume more forms of media now than ever before. Companies need to be evaluating all possible media outlets that will allow them to connect with potential candidates. Podcasts are an emerging and targeted solution that will help Walgreens attract more right-fit candidates," says Chris Stone, a Digital Strategy Specialist with Shaker.
Walgreens also has other podcasts scheduled in the coming weeks. The other two will focus on Store Management careers and Hourly Associates.
Russell contends that today's generation of job seekers require a different approach to recruiting. "They don't like dull, corporate-speak. They require unique and creative methods of communication. iPods are also part of their daily life and any company which uses Jobs in Pods will have their podcasts available for download on the iTunes site." Jobs in Pods also gives employers the ability to embed these podcasts on their corporate career sites.
About Jobs in Pods
JobsinPods.com is a unique service that brings jobs and podcasts together. The site, which is also a blog, advertises your jobs through audio podcast interviews which they conduct over the phone with your HR staff & employees. The site is owned and operated by AllCountyJobs.com, LLC of Trumbull, CT. For more information contact us by phone at 800-399-6651 or send an email to info @ jobsinpods.com.
# # #