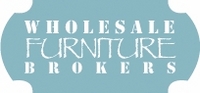 The products being offered by Walker Edison are priced much lower than similar styles in the market. That gives them an advantage in their overall value.
Houston, TX (PRWEB) March 27, 2010
Wholesale Furniture Brokers welcomes spring with the addition of over 110 new products from Walker Edison's furniture collection on its US website. With this collection, Wholesale Furniture Brokers expects to expand its widely popular contemporary furniture galleries, providing consumers with an extensive range of value priced furniture options from Walker Edison. The new products will also allow online shoppers more freedom to choose exactly what they want while ordering. Featured products from this collection include TV stands, media consoles, bunk beds, dining sets, coffee tables, nightstands, and home office furniture.
According to Matt Holmes, Wholesale Furniture Brokers' Marketing Manager, "The products being offered by Walker Edison are priced much lower than similar styles in the market. That gives them an advantage in their overall value." Furthermore, Holmes adds, "With the low prices and popularity of contemporary designs, we expect sales to pick up quickly for the Walker Edison line."
The 4-in-1 TV stand features removable mounts and is designed with a modern style and spacious shelves. Providing 4 possible configurations, customers have the choice of placing their TV on the stand, mounting their TV on a wall, mounting their TV on a stand, or placing their TV on the stand that is mounted on a wall. This feature gives customers more useful options to fit their space requirements. The TV stands are made of powder coated metal frames providing a scratch resistant finish and thick beveled tempered safety glass. Also offered in this collection is the twin / double solid wood bunk bed with drawers. Designed to combine elegance with function, this contemporary wooden bunk bed is made of solid wood and comes with two storage drawers providing space saving solutions for any room. It includes full guardrails to ensure safety as well as a sturdy integrated ladder. Unlike other regular bunk beds, this can easily separate into 2 beds including a twin size and double size bed. The beds are available in white and brown finishes.
The Walker Edison furniture company manufactures a full line of ready to assemble (RTA) furniture. They take pride in producing quality furniture at a great price. With factories strategically located in areas around the world, they are able to use skilled artisans and value-priced raw materials from the different areas to provide customers with quality furniture at a guaranteed low price. Presently, Walker Edison is developing a line of convertible living room furniture as well as outdoor furniture which will soon be added to Wholesale Furniture Brokers' USA website.
Specializing in drop shipping products from the manufacturer's warehouse to the customer's home, Wholesale Furniture Brokers ensures fast delivery of in stock Walker Edison furniture when ordered online on their website. Wholesale Furniture Brokers can arrange for product delivery from the manufacturer's warehouse in Salt Lake City, Utah to the customer's doorstep. Toll free numbers are made available for assembly assistance as well as customer service requirements for Walker Edison.
According to Holmes, "We are going to be merchandising these products in premium placements on our website to give them increased exposure during their introduction. That will help our online shoppers find these new items easier on our website. Customers can also order online now to get free shipping and save even more."
About Wholesale Furniture Brokers
Wholesale Furniture Brokers offers value leading furniture to online shoppers direct from manufacturers. The Canadian based company offers free delivery to households in the USA and Canada. World-class customer service is provided to customers by toll-free telephone, email, and chat. Shoppers can choose from a growing collection of traditional, modern, and contemporary furniture styles for inside and outside of the home at Wholesale Furniture Brokers. Consumers do not need to pay a membership fee to buy from Wholesale Furniture Brokers.
# # #