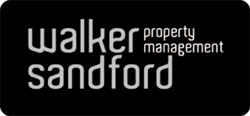 We were looking for a website which really conveyed what our business does, who we are and what Walker Sandford is really about.
Glasgow, Scotland (PRWEB) May 30, 2012
Walker Sandford Property Management Ltd is a Property Factoring firm with over 100 years Factoring pedigree. The firm take care of residential and commercial properties in Glasgow and the central belt of Scotland.
Their new website has been developed in response to developments in on-line marketing and customer services, and the Scottish public's growing demand for greater accountability in the Property Factoring industry as reflected in the Property Factors (Scotland) Bill that was passed on 3 March 2011 by the Scottish Parliament.
"The property factoring industry in Scotland is often maligned and much misunderstood," says Paul Walker, owner of Walker Sandford. "We were looking for a website which really conveyed what our business does, who we are and what Walker Sandford is really about." He said, "It is important for the industry as a whole that the wider Scottish public have a better understanding of the true role and responsibilities of a Factor in relation to joint ownership properties."
After 17 years looking after clients, Walker Sandford has learned that the key to a successful and lasting client relationship is accountability, clear communication and transparency. The new website will play a central role in conveying to clients how Walker Sandford is preparing for compliance when the Property Factors (Scotland) Bill comes into effect in October 1st 2011
"It was important to us that our website would reflect the company's professional values and and better highlight to our existing clients how we deliver complete transparency when it comes to their properties."
Previously, the Property Factors web presence was little more than a portal through which clients would pay their invoices on-line. The new website http://www.WalkerSandford.co.uk includes a comprehensive Property Factoring FAQ page where clients are able to get thorough information on many aspects of property factoring and facilities management and gives clear answers to many common client queries that include clear and easy steps to initiate a customer query or initiate a complaints procedure.
"We are delighted with the way Milagro Fusion Marketing has designed and written the site in such a way as to engage and educate people on the important role Factoring plays in the management of properties. The benefits of working with a Factor to avoid common problems often associates with managing a property with multiple owners and common parts are clearly explained throughout, and the site looks so fantastic that people are actually reading what we have to say," Walker smiles.
More information about Walker Sandford can be found at http://www.walkersandford.co.uk
Milagro Fusion Marketing is a full service digital marketing consultancy offering a complete range of integrated online marketing and mobile marketing services. It is a virtual organisation, with hubs in located in Glasgow, Scotland, Baltimore, Maryland and Austin, Texas.