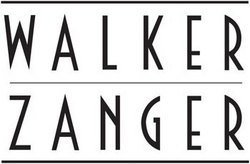 What we have done at Walker Zanger is take a close look at the way online visitors are currently using and want to use the website
SYLMAR, Calif. (PRWEB) December 11, 2008
The enhanced Walker Zanger website now includes increased functionality that allows visitors to create custom portfolios of their favorite Walker Zanger products. New tools in the online portfolio feature include advanced searching by product type, color group or size, and unlimited space to create multiple, fully customized portfolios. The leading feature of the enhanced tool is the ability to share the saved portfolios with others via email.
"What we have done at Walker Zanger is take a close look at the way online visitors are currently using and want to use the website," says Tristan McManaman, marketing director for Walker Zanger. "Whether as a starting point for a whole house remodel or inspiration for the next dream project, we have aimed to create a tool that easily and efficiently provides exactly what the visitor to the site is looking for, based on how they search for products."
Currently, the online portfolio includes every product found in the printed Walker Zanger catalog, and future enhancements to the portfolio will include the products in every color available.
About Walker Zanger
Walker Zanger, the world's most comprehensive stone and tile company, combines traditional tile-making techniques with a modern sophistication that transcends any singular design style. A leading choice for design professionals and consumers, Walker Zanger natural stone and tile products, as well as exquisite bathroom vanities, can be found in luxury homes, trendy boutiques, lavish spas and resorts, famed museums and fine restaurants around the globe.
Walker Zanger is available through 17 beautiful showrooms and exclusive dealers nationwide. To learn more about Walker Zanger and its line of products visit http://www.walkerzanger.com.