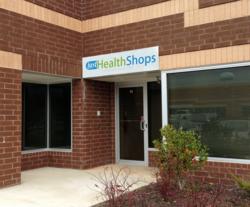 It's an exciting time for the company. Last year was our biggest year yet, and we're continuing to grow.
Fulton, MD (PRWEB) January 22, 2013
After more than two years of operation, JustWalkers.com needed to expand its warehouse and office space. That's why this month they moved to the Maple Lawn corporate center in Fulton, MD.
The larger warehouse will allow Just Walkers to stock and ship more items, which is important when your inventory is constantly growing. Recently, their selection has expanded to include daily aids, power scooters, and a variety of new rollators. By shipping these new items themselves, Just Walkers will be able to save money and offer their customers even better deals.
The new office gives the employees more space and is carpeted to keep noise levels down during the busy workday. It also offers room for new employees as the company expands.
According to JustWalkers.com pharmacist Bryan Mercer, "It's an exciting time for the company. Last year was our biggest year yet, and we're continuing to grow."
The Maple Lawn center was modeled after the small towns of the late 19th and early 20th centuries with the goal of fostering a sense of community. Along with corporate offices, it features stores, restaurants and housing.
The new address will not be open to the public or solicitors. Just Walkers has no physical store or showroom. However, orders, returns and general correspondence can be sent to the new headquarters at:
JustWalkers.com
11840 West Market Place, Suite H
Fulton, MD 20759
About JustWalkers.com
Just Walkers provides premium walking aids throughout the United States for people of all ages looking for the best mobility products at the lowest price. They understand the importance of choosing the perfect mobility device to fit your needs. With this in mind, they offer only the best products, parts, and accessories including detailed information about each product and numerous user reviews to help you with your decision. They are proud to serve those who seek information and assistance in determining which walking aid works best for them. With a wide assortment of walking aids at affordable prices, JustWalkers.com is determined to make your shopping experience worthwhile.