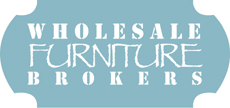 Everyone that's bought a Dynasty Fireplace loves the design, realistic flame, and the option of heat.
Seattle, Washington (PRWEB) September 30, 2011
Wholesale Furniture Brokers has added 13 fireplaces by Dynasty Fireplaces to its US and Canadian online stores. "The electric fireplaces by Dynasty Fireplaces are made to easily mount on a wall in two easy steps, ship in 1 to 2 business days, and can be controlled with a remote," says Matt Holmes, Wholesale Furniture Brokers' Marketing Manager. "They're perfect for adding a dramatic and dynamic look to your wall and can keep you warm when it gets cold."
The fireplaces produce 750 watt / 2500 btu on low heat and 1500 watt / 5000 btu on high heat. They are designed with a fan that pushes air out instead of radiating the heat. This design is more efficient than a base board heater since it can spread heat quicker and further. The electric flame operates with or without heat. Online shoppers can choose a fireplace with crystal black glass or a variety of stone frame options.
Installation instructions are provided and require marking a wall where the fireplace will be installed and drilling holes to screw in a support plate. Two people may be required to lift the fireplace and lock it on the plate. Once installed, the fireplace can be plugged into a regular electrical outlet or wired into the wall to hide the cord.
The remote can control the power, heat, flame effect, and fan speed along with the manual controls on the unit. "Everyone that's bought a Dynasty Fireplace loves the design, realistic flame, and the option of heat," says Dufour when asked how customers have responded to the fireplaces. "It's a great option for the consumer because the product doesn't need to be vented like a gas or wood fireplace, saving installation and construction costs."
Dynasty Fireplaces manufacturers its fireplaces in China and then imports them to their warehouses in Richmond, British Columbia, and Kent, Washington. Products are inspected by a quality control team at the manufacturing facility before being shipped to North America.
The fireplaces are shipped with DHL or Fedex for quick delivery. Dynasty uses thick corrugated cardboard, Styrofoam, and heavy straps for added protection during shipping.
New, cutting edge design styles are currently being developed by Dynasty. "Coming soon, we'll have a flush mount fireplace product line," adds Dufour.
"We chose to partner with Wholesale Furniture Brokers because of their ability to reach people through the internet and their business networks. The exposure is huge for our company and adds another quality product for Wholesale Furniture Brokers' customers to choose from," states Dufour when asked why Dynasty Fireplaces selected Wholesale Furniture Brokers to retail the fireplaces.
About Dynasty Fireplaces
Dynasty Fireplaces was established in 2006 and started selling fireplaces in 2007. They are committed to raising the innovative bar in the electric fireplace market, excellent customer service, a high quality product line, and stocked quality replacement parts.
About Wholesale Furniture Brokers
Wholesale Furniture Brokers offers price leading furniture with free shipping to online customers direct from the manufacturers in the USA and Canada. World-class customer service is provided to customers by telephone, email, and chat. Shoppers can choose from a growing collection of traditional, modern, and contemporary furniture styles for inside and outside of the home at Wholesale Furniture Brokers. Consumers do not need to pay a membership fee to buy from Wholesale Furniture Brokers.
###