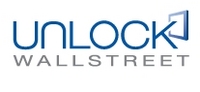 The initial aim was not as bold as it is today
New York, NY (Vocus) February 3, 2010
UnlockWallStreet.com allows its users, many of whom are current Wall Street employees, to contribute information from an individual, company and sector level in exchange for access to the comprehensive pool of shared intelligence. The questions being asked, and in turn being collectively answered, range from salaries and hiring practices to reviews of company strategy, business ethics and financial stability. This model, where each user who contributes a piece of the puzzle is shown the entire picture, is showing some serious promise.
The initial research project, and now the website, has compiled information from over thirty-thousand survey responders and contributors. The site now contains a rapidly growing pool of shared information, including over 5,200 financial company profiles, a majority being Hedge Funds, Investment Banks and Private Equity & Venture Capital firms; 30,000 individual salary reports, over 10,000 insider company reviews, 10,000 financial job postings, financial news articles, and a growing list of financial company announcements and management moves.
The mission of UnlockWallStreet.com is quite ambitious – to build a more transparent financial industry through the intelligent organization and management of this shared insight. However, it didn't begin with such a far reaching goal. "The initial aim was not as bold as it is today," says Patrick McAdams, Founder and CEO. "We simply wanted find out what financial employees were really thinking about their rapidly changing industry, their company's future, financial stability and ethical practices. The response we've received, then and to this day, has been astonishing."
The team initiated a plan to gather employee surveys covering every corner of the industry, which included questions about respondent's individual compensation & benefits, as well as the company culture, management team, competitive viability, business ethics and financial stability. When the project began, the team used some basic survey software, made a lot of phone calls and engaged their contacts across the industry. As the project grew, they enlisted the help of key Wall Street professionals in information technology, asset management and research.
As this model of openly sharing the results and insights began to show promise and create interest, the project expanded. And as the project expanded, the results became more compelling and interest grew further. "When we saw how growth was feeding more growth, we knew we were on to something," says Beki Gibney, a Product Manager who joined the project late last fall.
Keeping the mission clear and the model simple has been of great importance to this growth. Their first priority is building a system to enable the sharing information. "Building transparency through shared insight has become our mantra," says Gibney, "it's a daily reminder of why we began this ambitious project and what we hope it will bring to the industry."
So who might want to access this type of information? That question is being answered daily by their users. "The information is being shared and presented in ways which will bring value to many communities" says McAdams.
The communities who might use the site include:

Financial professionals interested in the salaries and company reviews of their industry peers
Job seekers looking for a central location where they can view 35,000 open finance positions
Professionals from any sector interested in a comprehensive database of hedge funds, private equity firms and investment banks
Students & recent graduates looking for a foot in the door and a comprehensive inside understanding of the finance industry
Financial professionals, particularly those out of work who need access to networking and connection building
Industry leaders who require a more broad range of industry intelligence
Professional recruiters seeking industry intelligence & networking opportunities
Financial professionals seeking career insights and advancement
Anyone interested in accessing information on a rapidly changing industry… and potentially others.
The site offers two membership levels, Free Basic Membership, where a user is granted access in proportion to their level of contributed information, and Premium Membership, created for job seekers, professionals and students, who are granted access via a monthly or annual membership.
The site updates information almost continuously, staying ahead of user contributions which are coming in at an increasing rate. The research team, which has grown from 4 to 10, acts as a filter, validating and analyzing the information and content before it is presented. The quality of the information is important to achieving the goal, so they don't just post whatever comes in. The team has a strict system of evaluating its contributors and analyzing the information before it is presented to the community. "Transparency isn't simply about the quantity of information being shared, but about the quality and integrity of information," says McAdams.
The parent company of UnlockWallStreet.com is Andiamo Partners; a financial research and consulting firm located in New York, NY. Andiamo Partners was founded in 2003 and has annual revenues of $6.1M and 35 employees.
###